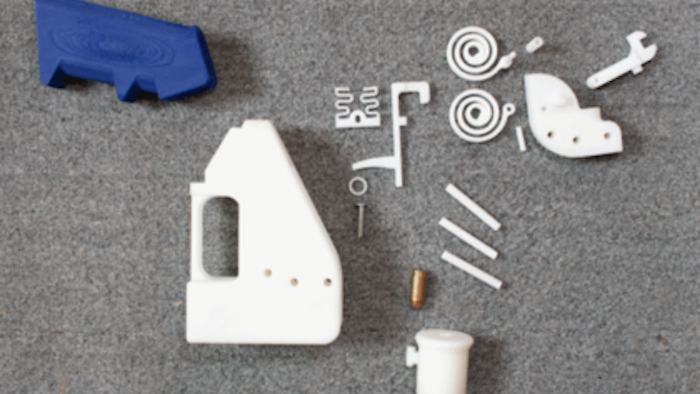 Gun manufacturing advocacy group Defense Distributed and gun rights group the Second Amendment Foundation have filed a lawsuit against the State Department in the battle over a 3D-printed pistol, according to Wired.
The lawsuit included the State Department itself and several individual officials, including Secretary of State John Kerry. Defense Distributed, the company founded by gun rights advocate Cody Wilson, claimed that its First Amendment rights had been violated by a Department of Defense Trade Control decision not to allow Defense Distributed to publish files for 3D-printable firearms.
Defense Distributed is the vehicle for Cody Wilson, gun rights advocate and creator of the world's first 3D-printed gun, "the Liberator." Two years ago, the State Department told him to remove the blueprints for the gun from the internet. It was, the Directorate of Defense Trade Controls (DDTC) said, a violation of International Traffic in Arms Regulations, usually used to control sales of weapons by Americans outside of the United States.
This set off a wide-ranging public conversation about 3D printed firearms, the freedom of speech, and the freedom of code.
Defense Distributed's lawyer is Alan Gura, who is experienced in second amendment cases and backed by legal advice from civil liberties group the Electronic Frontier Foundation. He and his team are alleging that the State Department restricted the rights of Defense Distributed, citing the first, second, and fifth amendments. In the case of the Fifth Amendment, they claim that the State Department demanded that Defense Distributed cease an activity before bringing that activity to court.
The State Department has been trying to bring ITAR regulations against Defense Distributed for two years, and in that time the files for their Liberator and other 3D printed guns have only continued to spread across the internet. The legal team is also alleging a breach of the Second Amendment and First Amendment, setting off the discussion about whether code which can be used to make a gun constitutes free speech.
Read the full complaint from Defense Distributed: