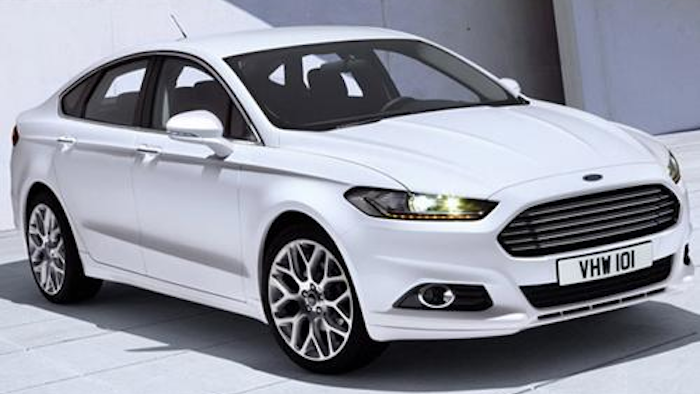 FRANKFURT, Germany (AP) — Ford's European business is seeing stronger demand for its cars and SUVs as the continent's auto market continues to recover.
Ford of Europe said Tuesday sales rose 16 percent in June compared to a year, to 126,800.
Sales rose 55 percent for the new version of the Mondeo, sold as the Fusion in the U.S. The company also saw stronger demand for its Kuga and EcoSport SUVs, a segment that has seen good growth.
Sales for the first six months of the year rose 10.5 percent to 668,800 vehicles in Ford's 20 traditional European markets.
Europe marketing chief Roelant de Waard credited the strength of the company's model line as well as a rebound in economies that suffered most during Europe's financial crisis, such as Italy, Spain, Portugal and Ireland. "They're now coming back," he said, "not exactly to previous level, but very healthy increases in the range of 20 percent, and our share went up, which is very much a product story."
De Waard told The Associated Press that the company was seeing more customers choosing higher-priced versions of a given model, ranging from 50 percent taking the most expensive trim package on the compact Focus to 80 percent for the Kuga: "You can see customers spending more money, and in this case in particular buying richer vehicles."
Europe's economy is seeing stronger growth after struggling with a crisis over too much debt in several of the 19 countries that share the euro currency.
Ford has already sold out its complement of Mustang sports cars, another higher-priced model, taking 6,700 orders ahead of the model's European introduction this summer.
Ford lost $185 million in Europe on a pre-tax basis in the first quarter.