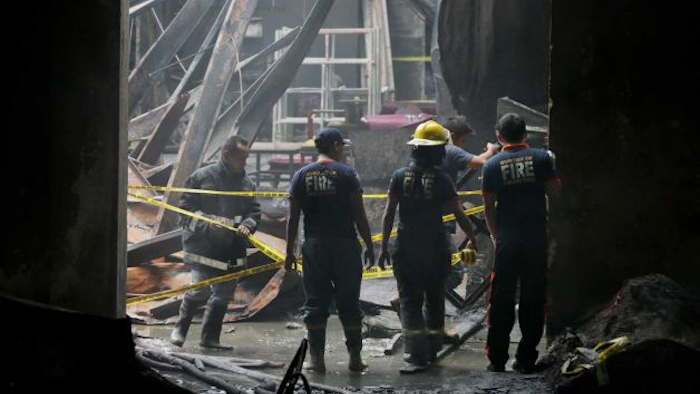 The death toll from a fire at a Filipino footwear factory stands at 72 as officials work to identify victims and investigate the blaze.

Reports said the fire at the Kentex Manufacturing Corp. factory in the Manila suburb of Valenzuela City burned for more than five hours.

The city's mayor said welding work near the main entrance ignited chemicals used in shoe and slipper production and caused an explosion. Workers then retreated to the second floor and became trapped.

A relative of missing individuals told the Associated Press that iron grills covered the second-story windows -- a common theft prevention practice in the Philippines but a step that "could prevent even cats from escaping" the blaze.


Authorities said they would probe whether the building's occupancy limit was exceeded, as well as why workers apparently could not escape through a rear stairwell. Fire department officials also said smoke from burning rubber and chemicals likely overwhelmed victims before they could reach fire exits.

Leonardo Espina, deputy director general of the city's police, vowed that charged would be filed against "all those accountable and those at fault."