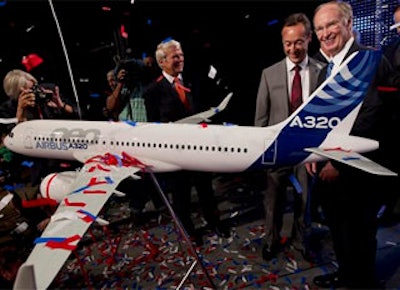 MOBILE, Ala. (AP) — Alabama is providing more than $158 million in economic incentives for the Airbus assembly plant that will be built in Mobile.
The state Department of Commerce reports that the state will put up nearly $125 million and local governments will provide $33.6 million for the $600 million plant that was announced Monday. The total includes bond expenses, site preparation, road improvements, building expenses and worker training.
In addition, the state is providing tax breaks on sales, use, income and property taxes that most new industries get.
The plant at the Brookley Aeroplex is supposed to begin partial operation in 2015. Department documents show it will have 1,000 employees when it reaches full capacity and have payroll expenses of more than $61 million annually.