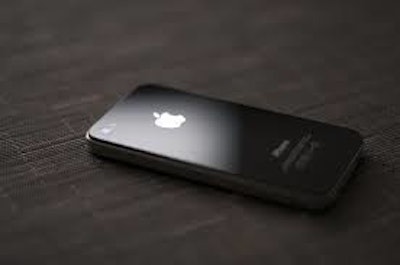 PHOENIX (AP) -- Tech giant Apple Inc. on Monday said it will open a manufacturing plant in the Phoenix suburb of Mesa that will eventually employ 700 workers and provide material currently used only in its iPhone 5 cameras and fingerprint reading sensors.
The Cupertino, Calif., company said it was expanding its U.S. manufacturing operations in a former First Solar plant in Mesa. The city southeast of Phoenix already hosts a long list of high-tech manufacturing firms.
About 1,300 construction jobs will also be created as the plant is converted. First Solar sold the plant last month after demand fell for the thin-film solar panels made there.
The Apple plant will be operated and staffed by GT Advanced Technologies Inc., which announced Monday that it will install and run furnaces to make glass-like items made of sapphire. Apple provided GT with a $578 million prepayment that will be reimbursed over five years starting in 2015, the company said.
Apple is looking to increase the use of sapphire crystals, possibly in its phone screens.
Apple spokeswoman Kristen Huguet said the plant will be powered with newly developed renewable energy provided by local utility Salt River Project.
"We are proud to expand our domestic manufacturing initiative with a new facility in Arizona, creating more than 2,000 jobs in engineering, manufacturing and construction," she said in a statement. "This new plant will make components for Apple products and it will run on 100% renewable energy from day one, as a result of the work we are doing with SRP to create green energy sources to power the facility."
Gov. Jan Brewer said Apple's decision is a sign that the Arizona's efforts to provide a pro-business climate are paying off.
"Apple will have an incredibly positive economic impact for Arizona and its decision to locate here speaks volumes about the friendly, pro-business climate we have been creating these past four years," Brewer said in a statement.
The Mesa facility sold by First Solar includes a 1.3 million-square-foot building with a rooftop solar array. First Solar said it would clear more than $100 million from the sale but still book a loss on the plant of as much as $60 million.
Apple could qualify for several different state tax credits. An offer from the Arizona Commerce Authority is currently on the table but hasn't been finalized, senior vice president Nicole McTheny said.