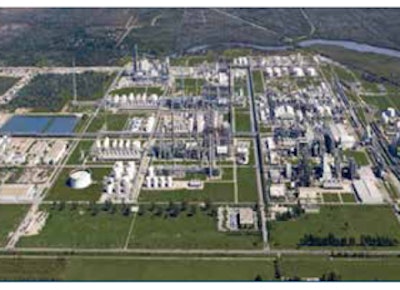 POINT COMFORT, Texas (AP) — A fire at a South Texas petrochemical plant has left 16 workers hurt — including two critically — and the ethylene purification area shut down.
A spokesman for Formosa Plastics Corporation, U.S.A. said Friday that the cause of the fire at the Port Comfort plant remains under investigation.
Steve Rice says plant firefighters extinguished the blaze Thursday afternoon before area fire departments could respond. He says the fire happened during maintenance at the ethylene purification site.
Rice had no immediate details on the nature of injuries to the plant employees and contract workers but confirmed two are critically hurt. Rice says eight workers have been treated and released. Names of the injured haven't been released.
Point Comfort is 110 miles southwest of Houston. Formosa Plastics is based in Livingston, N.J.