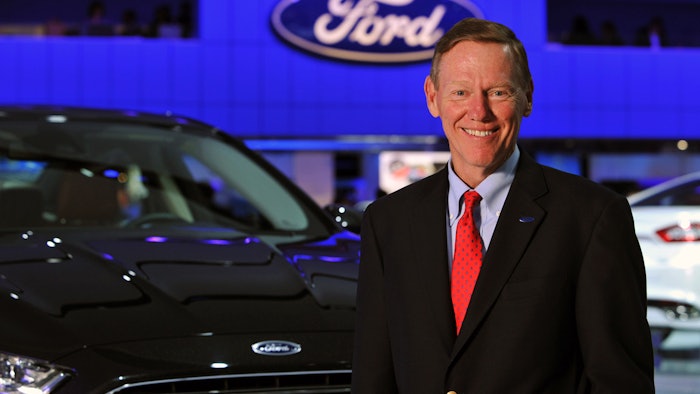 DETROIT (AP) — Ford expects 2013 to go down as one of the best financial years in its history. But its outlook for 2014 has concerned investors.
Ford said Wednesday that pretax profit for this year should total about $8.5 billion. The automaker expects 10 percent revenue growth, improved market share in all regions except Europe, and stronger cash flow than a year ago. In North America, where the company makes most of its money, the pretax profit is expected to be the highest in more than a decade.
But, in a presentation to analysts, Chief Financial Officer Bob Shanks said pretax profit will decline to between $7 billion to $8 billion next year, excluding special items. Ford shares fell 80 cents, or 4.7 percent, to $15.90 in trading just after the opening bell.
The Dearborn, Mich., company also said it could fall short of earlier guidance of 10 percent operating margin in North America this year because of a large recall of Ford Escape small SUVs with 1.6-liter engines. It now expects the margin, the percentage of revenue it gets to keep, to be 9.5 to 10 percent. Warranty costs from the recall will be $250 million to $300 million.
Still, Shanks was upbeat about Ford's gains in 2013.
"Once the year is finished, we expect it will show that we grew the business, delivered strong financial results, progressed the restructuring of our operations in Europe and Australia, strengthened our balance sheet and provided attractive returns to our investors," he said in a statement released before the presentation.
Ford also said it nearly cut in half the underfunded balance of its global pension plans, compared with the end of 2012.
Ford plans to launch 23 global vehicles next year, the biggest single-year number in more than a century.