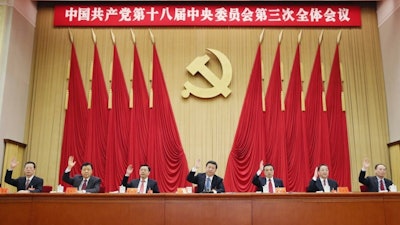 WASHINGTON (AP) -- A U.S. business group is urging China to expedite recently announced economic reforms, saying it will smooth the way for an investment treaty being negotiated between the world's two largest economies.
The U.S.-China Business Council's president John Frisbie said Monday that should be a top priority for Max Baucus, the veteran Democratic senator confirmed last week as next U.S. ambassador to China.
Communist Party leaders pledged in November to open state-dominated industries wider to private competition and ease limits on foreign investment in what could be China's most significant economic overhaul in at least two decades.
Frisbie said that's promising, but there have been few specifics. He said easing foreign ownership restrictions quickly would generate support in Washington for the investment treaty and smooth its passage through the Senate.