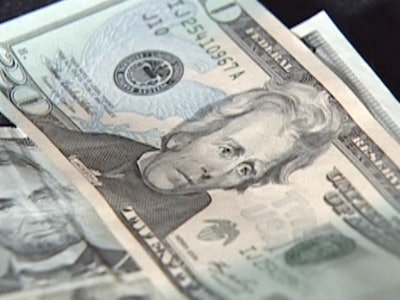 WASHINGTON (AP) -- U.S. chief executives have grown more optimistic about economic growth this year, and more of them plan to boost spending and hiring within the next six months.
The Business Roundtable said Tuesday that its CEO outlook index rose to 92.1 in the first quarter of this year, the highest level in two years. The index measures chief executives' expectations for sales, investment spending and hiring.
The biggest improvement occurred in investment spending. Nearly half the CEOs surveyed said they plan to invest more in the next six months, up from 39 percent last quarter. Such spending is typically followed by more hiring as companies expand.
The Business Roundtable is an association of chief executives of the 200 largest U.S. companies.
Randall Stephenson, CEO of AT&T, attributed the better outlook to more stability and certainty surrounding tax and spending policies in Washington.
The index that measures business investment plans reached its highest level in three years.
"That's obviously very encouraging," Stephenson said. "There's a very high correlation between business investment and job growth."
More business spending on computers, machinery and other equipment would give the economy a critical boost. Consumer spending picked up a bit in the second half of last year, but business investment has lagged.
Business spending on equipment rose just 3.1 percent last year. It was the smallest annual gain since 2009, the year the recession ended.
Despite the signs of optimism, the CEOs think the economy will grow only 2.4 percent this year. That's better than last year's meager 1.9 percent but below most private economists' expectations of nearly 3 percent.
"CEO expectations for overall economic growth are well below our economy's potential," Stephenson said.
Still, 37 percent of chief executives plan to increase hiring in the next six months, up from 34 percent three months ago.
And their sales expectations improved. Just 5 percent of the CEOs forecast a drop in sales, down from 8 percent in the fourth quarter.