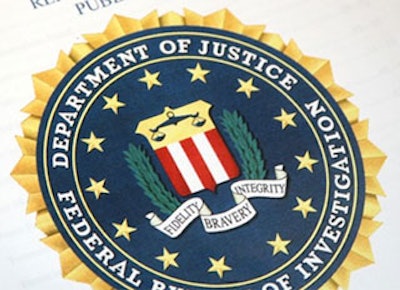 WASHINGTON (AP) — A former government space scientist was sentenced Wednesday to 13 years in prison for admitting that he tried to sell space and defense secrets to Israel in what turned out to be an FBI sting operation.
Appearing in federal court in a prison jumpsuit, Stewart Nozette said he is "paying for a fatal lack of judgment."
"I accept full responsibility," Nozette told U.S. District Judge Paul Friedman.
Nozette had high-level security clearances during decades of government work on science and space projects at NASA, the Energy Department and the National Space Council in President George H.W. Bush's administration.
Nozette pleaded guilty to one count of attempted espionage, admitting he tried to provide Israel with top secret information about satellites, early warning systems, methods for retaliating against large-scale attack, communications intelligence information and major elements of defense strategy.
In court, prosecutors played a videotape of Nozette telling an FBI undercover agent posing as an Israeli spy that "I've sort of crossed the Rubicon," or past the point of no return. On the video, Nozette also said that he would charge Israel "at most 1 percent" for passing information about an unspecified program that Nozette said cost the U.S. government $200 million.
Nozette was a "traitor" who engaged in attempted espionage with "unbridled enthusiasm," assistant U.S. Attorney Anthony Asuncion told the judge.
At the time of his arrest for attempted espionage in 2009, Nozette was awaiting sentencing on fraud and tax evasion charges.
On Wednesday, the judge sentenced him to 37 months on those charges — to be served concurrently with the sentence in the espionage case.
Nozette was known primarily as a defense technologist who had worked on the Reagan-era missile defense shield effort, nicknamed "Star Wars" and formally called the Strategic Defense Initiative.