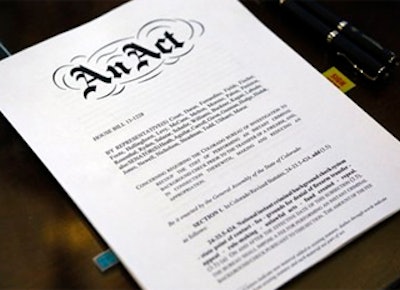 ERIE, Colo. (AP) — A Colorado company vowed to begin making ammunition magazines outside the state within the next month following the passage of sweeping gun control laws.
Magpul Industries said Wednesday it will make good on its previous threat to move to another state, the Denver Post (http://tinyurl.com/d5ubwnl) reported.
A search is under way to find a new location, the company said.
Magpul chief operating officer Doug Smith said the bill signed by Gov. John Hickenlooper prohibiting the sale of gun magazines with more than 15 rounds could seriously impact the company's business.
"Our moving efforts are under way. Within the next 30 days we will manufacture our first magazine outside the state of Colorado," Smith said.
The Casper Star-Tribune reported that Wyoming officials are urging Magpul to move north to that state.
Under the new law, manufacturers can keep making large-capacity magazines if they stamp the products with dates and serial numbers. But companies say it's impractical and possibly too expensive.
Erie-based Magpul, with about 200 workers, is the largest Colorado company to feel the impact of the bill. The company is located about 30 miles north of Denver.
Other companies are also considering leaving.
"We're basically going to follow Magpul and do our best to continue being a supplier for them," said Lloyd Lawrence, owner of Denver-based Lawrence Tool & Molding. "It will probably be out of state."
Lawrence said at least 50 percent of his business comes from supplying magazine parts to Magpul. The move of his company could affect 82 employees.