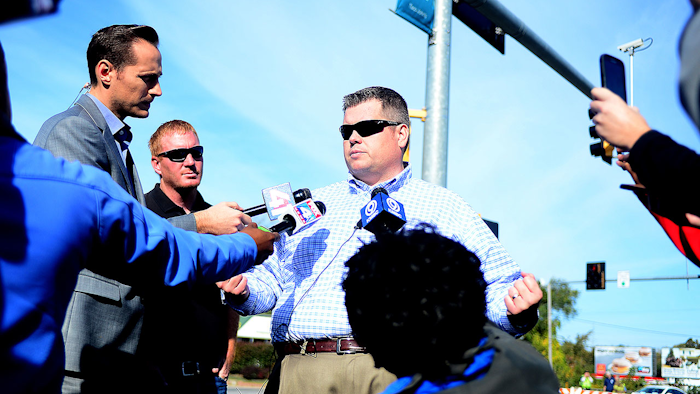 Numerous buildings in Atchison, KS, were evacuated and more than 100 people received treatment Friday after an incident at a nearby chemical plant released a toxic plume over the city.

The Kansas City Star reported that city officials blamed the chemical leak on an "inadvertent" mixing of sodium hypocholorite and sulfuric acid in a holding tank at the MGP Ingredients facility downtown.

The mixture caused a reaction and released a cloud of gas over the city at about 8 a.m. local time; wind then carried the plume to the north and west before it dispersed by 11 a.m.

The National Weather Service released a map showing where the chemicals would spread.
Authorities considered evacuating the entire city of about 11,000, but ultimately advised residents north of the plant to remain indoors with their doors and windows shut. Three local schools, a nearby college and the courthouse were evacuated.

Witnesses reported a strong chlorine odor and respiratory problems. KSHB-TV in Kansas City reported that 102 people received treatment; one person remained hospitalized in stable condition as of Sunday, according to KWCH-TV.

State, local and federal authorities are still investigating the incident.

MGP Ingredients said that it is "cooperating fully to investigate and ensure that all appropriate response actions are taken." The company produces specialty wheat proteins and starches, as well as alcohol for use in distilled spirits.