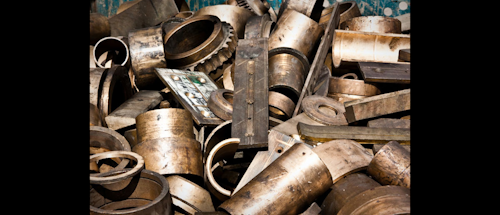 LONDON (AP) — Five men were killed Thursday in an accident at a scrap metal recycling plant in central England, British police said.
West Midlands Police said officers were called by the ambulance service to reports of a wall collapse at Hawkeswood Metal in Birmingham, the country's second-largest city.
Five men were pronounced dead at the scene. A sixth man was taken to a local hospital with leg injuries that were not said to be life-threatening. Police said the men were foreign nationals originally from Africa.
"Sadly, there was nothing that could be done to save the five men," said Murray MacGregor of the West Midlands Ambulance Service.
Police said a preliminary investigation has begun and health and safety officials are assisting, adding that one line of inquiry will be whether there were any issues of negligence or malpractice by the metal recycling company.
The company was fined in 2012 after an accident in which a worker's arm was trapped in machinery. Local lawmaker Shabana Mahmood warned that "there will be some serious questions to answer about what led to the deaths of these workers."
An operation is underway to clear the wreckage and extract the bodies.
Hawkeswood Metal Recycling is a 40-year-old firm that processes more than 500,000 tons of scrap metal each year, according to the company website.