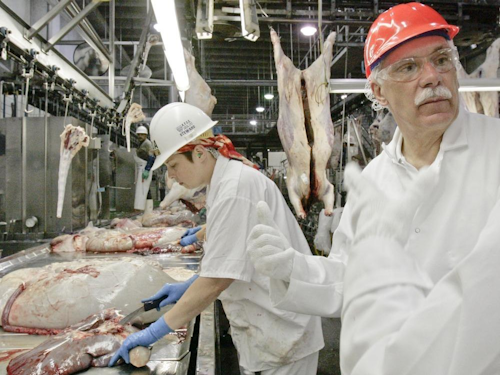 Federal labor officials last week announced measures designed to improve worker safety in Nebraska's meat processing industry.
The Occupational Safety and Health Administration's Local Emphasis Program will focus on safety management, equipment safeguards and musculoskeletal and repetitive motion injuries.
The agency will particularly evaluate ergonomic stressors in meat processing operations. Officials said that musculoskeletal disorders are among the most prominent preventable injuries in the industry.
Nebraska's meat industry saw 7.5 percent of workers report injuries or illness in 2014, according to the federal Bureau of Labor Statistics.
"The local emphasis program on the meat processing industry provides outreach and education to assist employers to eliminate hazardous working conditions," said Jeff Funke, OSHA's Omaha area director.
The program is scheduled to run through the end of September but could be extended.