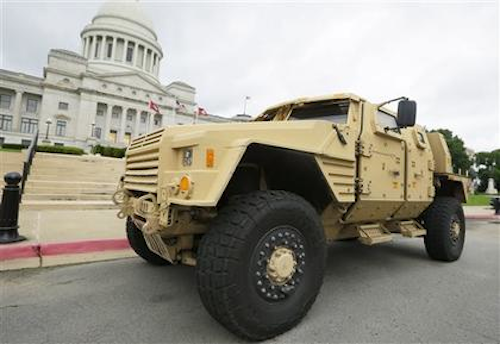 OSHKOSH, Wis. (AP) — The U.S. Army has told Oshkosh Corp. to resume work on building tactical vehicles that will replace some military Humvees.
The Army awarded a multi-billion dollar contract to Oshkosh Defense in August after Lockheed Martin's challenge of the award was dismissed by the federal Government Accountability Office. Yet to be settled is Lockheed's federal court challenge of the $6.7 billion contract award.
Oshkosh Northwestern Media says the Army on Tuesday told Oshkosh to resume work on the Joint Light Tactical Vehicle. The contract calls for Oshkosh to build 17,000 vehicles.