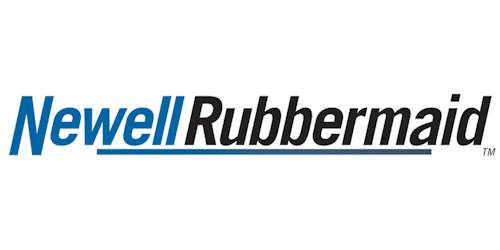 Newell Rubbermaid and Jarden Corporation announced Monday that they have entered into a definitive agreement to combine the two companies. The transaction creates a $16 billion consumer goods company to be named Newell Brands, with a portfolio of leading brands in large unconsolidated categories, including Paper Mate, Sharpie, EXPO, Parker, Elmer's, Calphalon, Rubbermaid, Graco, Baby Jogger, Aprica, Goody, Irwin, Lenox, Rubbermaid Commercial Products, Coleman, First Alert, FoodSaver, Jostens, K2, NUK, Oster, Rawlings, Sunbeam and Yankee Candle. The scaled enterprise is expected to accelerate profitable growth with leading brands that compete in a global market that exceeds $100 billion, with business and capability development supported by the efficiencies of this transformational combination.
"The combination of these two great companies creates a $16 billion consumer goods company with incredible potential to grow and create value," said Michael B. Polk, Newell Rubbermaid president and CEO. "The scale of our combined businesses in key categories, channels and geographies creates a much broader canvas on which to leverage our advantaged set of brand development and commercial capabilities for accelerated growth and margin expansion."
Martin E. Franklin, executive chairman and founder of Jarden, said, "I am delighted that we are to play a part in bringing together these two winning companies. The combination offers significant value for our shareholders and the opportunity to participate in the combined company's long-term value creation potential as shareholders in Newell Brands. I'm extremely proud of Jarden's success over the past 14 years, which has been driven by an extraordinary culture designed to perform at a high level. We have spent significant time with Newell Rubbermaid's senior management team and are convinced they have a similar ambition and drive. I'm excited by the opportunities for this new combined organization and I look forward to being part of this dynamic new chapter."
James E. Lillie, CEO of Jarden, added, "This combination is focused on driving shareholder value and accelerating the growth and profitability of both businesses. Together, the business can move faster, globally leveraging the expertise and ability of the dedicated and talented employee base. The combined scale of both businesses will create opportunities for shareholders, customers and employees as the two businesses are very complementary in vision and in their ability to execute. I unequivocally support Mike and the combined teams in executing against the opportunity before us."
Transaction Summary
Under the terms of the agreement, Jarden shareholders will receive, for each Jarden share, $21 in cash and 0.862 shares of Newell Rubbermaid stock at closing. Based on Newell Rubbermaid's closing share price as of December 11, the implied total consideration would be $60 per share, which represents a 24 percent premium to Jarden's 30-day volume weighted average share price as of December 11.
The transaction will be funded by cash on hand, debt and equity issued to Jarden shareholders; convertible bondholders will be entitled to convert in exchange for the merger consideration in conjunction with the transaction. Newell Rubbermaid has obtained a committed bridge facility, which it expects to replace with permanent financing prior to closing. Newell Brands intends to maintain its investment grade credit rating by using strong cash flow from the combined company to prioritize debt reduction in the short term towards a target leverage ratio of 3.0 to 3.5 times. Newell Brands expects to achieve the target ratio within two to three years, while simultaneously maintaining or increasing its dividend per share.
Newell Rubbermaid anticipates incremental annualized cost synergies of approximately $500 million over four years, driven by efficiencies of scale and new efficiencies in procurement, cost to serve and infrastructure that the combination unlocks. The company's intent is to design a benchmarked, efficient set of structures that support long term business development. The transaction is projected to be immediately accretive with strong double-digit normalized earnings per share accretion post synergy realization.
The acquisition is subject to approval by shareholders of both Newell Rubbermaid and Jarden Corporation, receipt of regulatory approvals and other customary closing conditions. The transaction is expected to close in the second quarter of 2016.