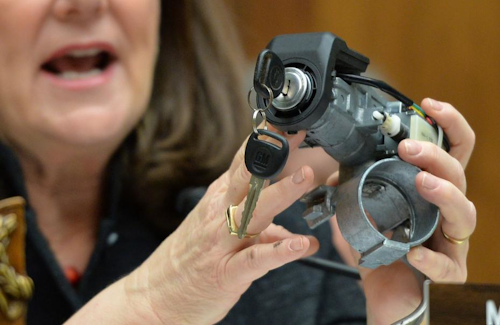 General Motors paid $594.5 million to date to settle claims over faulty ignition switches in the company's vehicles, the Associated Press reports.
The numbers were compiled in a report by Washington attorney and compensation expert Kenneth Feinberg. A GM fund to compensate victims of the ignition problems determined that just 399 — or 9.2 percent — of the 4,343 filed claims were eligible.
The company recalled 2.6 million vehicles in 2014 over ignition switches that could slide into the "off" position and disable critical safety features, although investigations showed that GM knew about the problem for years beforehand.
GM attributed 124 deaths and 273 injuries to the defect. Attorneys for the fund said that more than 90 percent of eligible victims accepted the settlement offers.
The settlements are just the latest development in the long-running scandal over the ignition problems, which has reportedly cost the company nearly $7 billion.
The government fined the company $35 million last year, and the company reached a deal to settle hundreds of civil lawsuits for $575 million in September.
More than 200 wrongful death and injury lawsuits, meanwhile, remain pending.