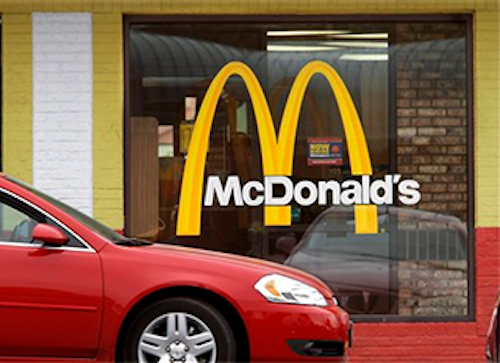 TOKYO, Jan. 8 (Kyodo) — As McDonald's Holdings Co. (Japan) reels from a string of food safety incidents, authorities in southern Japan's Kagoshima Prefecture said Thursday they received a report in August last year of a metal fragment found in french fries sold at one of the restaurant chain's stores.
The prefecture said health authorities in the city of Aira received a letter on Aug. 22 last year containing the fragment and claiming that it was found in fries sold on Aug. 3.
Authorities carried out an inspection of the store in question on Aug. 26, calling for an investigation of the incident and issuing a verbal warning to be thorough with food safety.
According to the prefecture, McDonald's Japan later reported that the metal piece was highly unlikely to have found its way into the fries during production or preparation, adding that analysis of the fragment showed it was likely part of metal used in dental fillings.
McDonald's Japan apologized Wednesday for a series of cases in recent months involving plastic or vinyl pieces being found in its food items in several locations across the country.