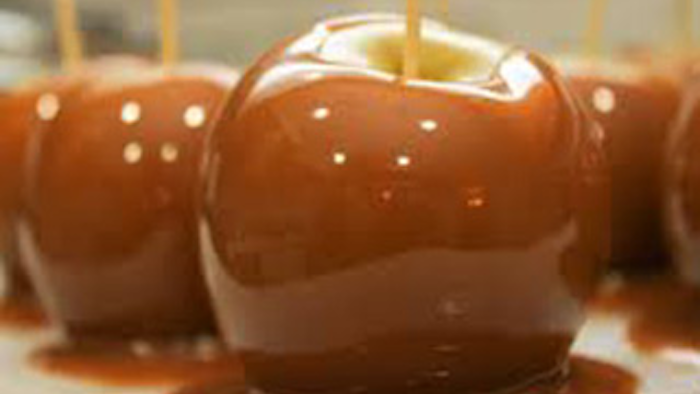 While some believe a new year to mean a better year, I'm willing to bet there are a few companies out there who think otherwise.
In the first edition of Food Manufacturing's "Recall Roundup," we'll take a look at some of the more significant recalls throughout the food industry this week.
Caramel Apples/Apples

This story began last week when a Missouri Firm, Happy Apple Co., recalled its caramel apples because of the potential that they could be contaminated with listeria.
The recall came after at least three deaths and 29 illnesses in 10 states had been linked to an outbreak of the deadly bacteria.
The company said in a statement that one of the apple suppliers to its California facility reported there may be a connection between the outbreak and the apples it had supplied. The recall covered 31 states.
So was the connection true? Yesterday, the FDA said that Bidart Bros. of Bakersfield, California recalled all of its Granny Smith and Gala apple shipments from 2014 after they were linked to the listeria outbreak in the caramel apples case.
As of right now, it is unclear exactly how many deaths can be directly linked to the outbreak. Six people who contracted the strains of listeria died, but one of the deaths was not caused by listeriosis, the CDC said.
The FDA says the investigation is still ongoing, and the agencies are trying to determine if there are any other common sources of caramel, caramel ingredients, sticks or packaging to the caramel apple makers.
Chinese Dog Treats

Up next, we take a trip to Petco where thousands of American pet owners were enraged to find out why their furry friends may have been getting sick.
On Monday, Petco said it removed all of its remaining Chinese-made dog and cat treats from shelves nationwide because of concerns that they have sickened thousands of pets and killed 1,000 dogs in the U.S. since 2007.
While the FDA says initial tests don't show a clear connection, the company and its rival Petsmart, in May, vowed to ban the snacks.
According to a recent article by the Associated Press, Petco Vice President John Sturm said all treats are now made in the U.S. or places such as the Netherlands, New Zealand, Australia and South America. But he said the company risked millions of dollars by changing treat vendors.
Frozen Beef/Pork
"Where's the beef?" Hopefully not in your stomach, as a Los-Angeles-area company has recalled more than 48,000 pounds of frozen beef and pork that may be contaminated with metal.
Just this morning, the USDA said Unibright Foods of Bell Gardens recalled its 2.2-pound packages of "Mishima Sukiyaki Beef" and 1/7-pound packages of "Mishima Gingered Pork."
Authorities say a restaurant in Illinois reported finding a stainless steel wire in one of the beef products, but there have not yet been any reports of injuries or illnesses.
Let's hope for a better week next week!