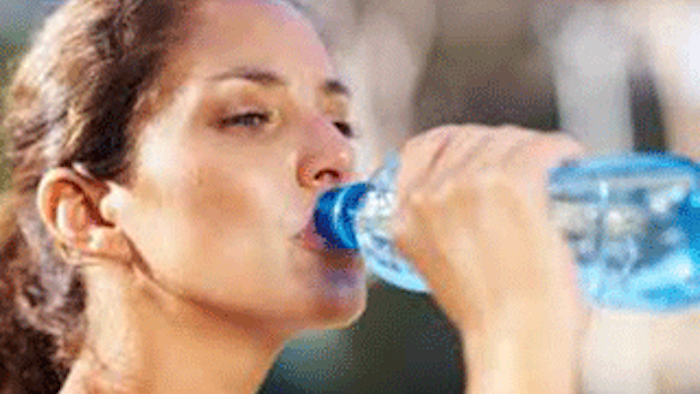 Bottled water is expected overtake soda in the U.S. market for the first time in 2017, according to a report in The Wall Street Journal.

The article, which cited projections by Beverage Marketing Corp., said that bottled water consumption increased by another 7 percent in 2014. Since 2000, Americans more than doubled their annual per capita intake of bottled water from 16.74 gallons to just over 34 gallons.

Soda consumption, meanwhile, declined from 53.17 gallons per capita in 2000 to nearly 40 gallons as of 2014 as Americans increasingly turned toward healthier options.

The trend, the Journal reports, is a problem for soda makers despite their increasing prevalence in the bottled water sector.

Coca-Cola and PepsiCo combined to control about one-fifth of the bottled water market — and are beginning to put more resources behind their products — but retail sales for soda nearly doubled those of water last year despite the narrowing gap in consumption.

And Nestle is now the third-largest non-alcoholic beverage company in the U.S. after its Pure Life and Poland Spring water outsold Dr Pepper Snapple Group's soft drink offerings.

Meanwhile, new, higher end water companies — some with backing from prominent investors — hope to carve out more of the market for themselves.

In addition to providing an alternative to soda, the Journal report suggests that Americans' increasing fixation on drinking enough water could also contribute to the industry, which continues to boom despite its obvious drawbacks — namely, its cost, its pollution and a general lack of scientific backing.