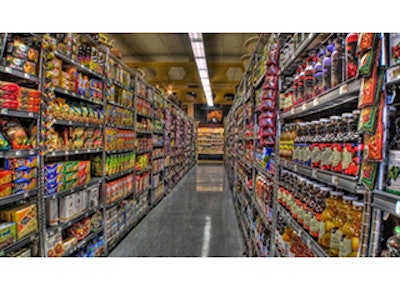 BOSTON — Trace One, a global leader in private brand product lifecycle management (PLM) solutions and transparency software, recently announced the results of its "Global Consumer Food Safety and Quality" research. The survey of over 3,000 shoppers across nine countries found that despite buying private food brands often, consumers are concerned about the safety and quality of the foods they eat.
Only 12 percent of the consumers surveyed said that they wholeheartedly trust the safety of the private and National food brands they consume and only 10 percent wholeheartedly trust the quality. In fact, more than a quarter (27 percent) of consumers do not even trust the information on food product labels.
An impressive 95 percent of consumers buy private brands, but trust was not a driver of that action. Nearly three-quarters of respondents said they chose private brands because of lower prices, whereas only 22 percent said they buy private brands because they trust the product's quality.
"The good news is that consumers worldwide have embraced the value of private brands, but the bad news is that they still do not trust the quality, safety and ingredient documentation of any food brand – be it private or National," said Chris Morrison, CMO of Trace One. "Consumers are demanding more information and want reassurances that the foods they're eating are safe – and originating from reliable sources. Brands that go above and beyond to share accurate and reliable product information with consumers will ultimately be rewarded with increased consumer trust."
Key findings of the "Global Consumer Food Safety and Quality" research also include:
Of those who do not buy private brands, 25 percent named fewer choices and 24 percent cited lower food quality as their top reasons
An overwhelming majority of respondents (91 percent) say it's important to them to know where their food comes from, but nearly two-thirds (62 percent) say they're not provided with enough information about what's in their food and its origins
84 percent of respondents believe food retailers and manufacturers are responsible for private brand food quality and safety
More than one-third (36 percent) believe food retailers or manufacturers don't act quickly enough or provide timely information during health scares
The independent online survey of more than 3,000 consumers was conducted in the summer of 2015 in Brazil, Denmark, Finland, France, Germany, Spain, Sweden, the United States and the United Kingdom.
To learn more about this research, you can access our findings here. For information about Trace One, visit www.traceone.com.