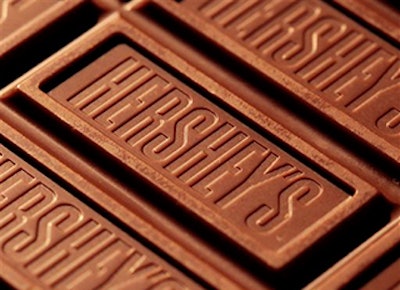 NEW YORK (AP) — Hershey said Wednesday it expanded its business in Canada with a $28 million purchase of Allan Candy Co., the company behind Hot Lips candies.
Hershey said in October that its Canadian unit would buy Allan in order to increase manufacturing capacity for sweets and refreshments. Most of Allan's manufacturing capacity is used to make Hershey products like Jolly Ranchers and Lancaster caramels. Its own candy brands include Allan, Big Foot and Laces as well as Hot Lips, and it also sells Easter novelty chocolates and candy canes.
Allan Candy has one manufacturing facility and about 400 employees, and Hershey said the acquisition gives it a total of three plants and around 900 employees in Canada.
Hershey Co. stock fell 27 cents to close at $99.62 Thursday and slipped three cents in aftermarket trading. Shares of the Hershey, Pennsylvania, company are up 2.5 percent in 2014, but they are down from the all-time high of $108.69 they reached in February.