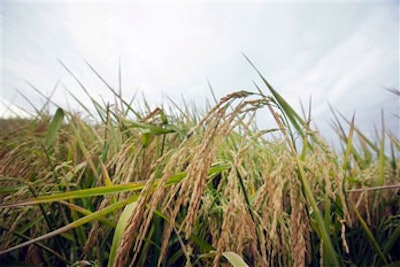 SEOUL, South Korea (AP) — South Korea has suspended bidding for U.S. rice imports after the U.S. Food and Drug Administration and Consumer Reports magazine found elevated levels of arsenic in rice.
Seoul's Agriculture Ministry says it also suspended the sale of U.S. rice as of Friday. It says the sale and bidding may resume after more studies are conducted.
The FDA found no evidence in its preliminary study that the rice is unsafe. It will complete a larger study by the end of the year.
South Korea imports all its U.S. rice from California. Consumer Reports found higher arsenic levels in rice from southern U.S. states than from California.
Arsenic is naturally present in water, air, food and soil, in organic and inorganic forms. Inorganic arsenic may pose a cancer risk if consumed excessively.