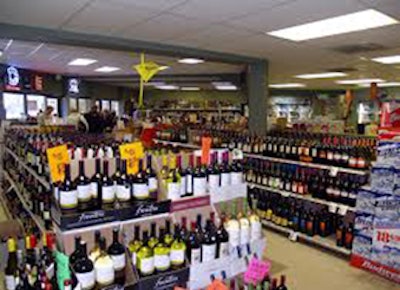 WASHINGTON (PRNewswire) — During the first week in December 1933, the last three of the 36 required states voted to ratify the 21st Amendment to the U.S. Constitution, ending Prohibition and paving the way for the modern three-tier beverage alcohol system. Eighty-one years later, the U.S. beverage alcohol industry offers unparalleled consumer selection, guarantees product safety and integrity and generates billions in tax revenue for federal, state and local governments.
The Wine & Spirits wholesalers of America (WSWA) is marking the occasion by saying #CheersTo81Years, and spotlighting to elected officials, the public and the media the benefits and significant economic impact of the wholesale tier and the industry as a whole.
"Wholesalers are at the heart of the modern three-tier beverage system," WSWA President and CEO Craig Wolf said. "In the 81 years since Prohibition was repealed, our industry has built a record of safety, accountability and quality that is unmatched anywhere in the world," he added.
WSWA noted that U.S. wholesalers operate in every state, at more than 4,400 locations. Further, the wholesale tier employs more than 63,000 workers who collectively earn over $5 billion in wages annually. All told, the industry generates more than $55 billion in tax revenue each year for local, state and federal governments.
Wolf pointed out that Prohibition's legacy was a system that has achieved a productive balance for all stakeholders and the public.
"Even today, we see consumers in Europe, Asia and Latin America suffer serious consequences and even death because of a growing problem of adulterated or counterfeit beverage alcohol," he said. "These illicit market problems are virtually non-existent in the United States. Our successful regulatory structure and the close working relationship between beverage industry companies and regulators are a direct result of the system enacted in the wake of 21st Amendment," Wolf added.
For more information about wine and spirits wholesalers and the industry, visit www.wswa.org/cheers.
About the Wine & Spirits Wholesalers of America (WSWA)
WSWA is the national trade association representing the wholesale tier of the wine and spirits industry. With 350 member companies across all 50 states and the District of Columbia, WSWA is the voice for wholesalers in Congress, the executive branch, the courts, with the news media and in communities across America. Member firms represent more than 80% of the total U.S. wine and spirits market. Information about the association is available at www.wswa.org.