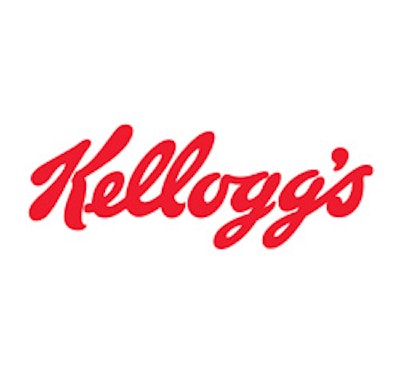 NEW YORK (AP) — Kellogg has popped up to buy the Pringles chip brand from Procter & Gamble for $2.7 billion after a similar deal with Diamond Foods was derailed by accounting problems and an executive shakeup at Diamond.
The addition will help Kellogg with its goal of becoming as big globally in snacks as it is in cereal. The Pringles business will add to Kellogg's stable of snack brands that include Keebler, Cheez-It and Special K Cracker Chips.
Troubled snack food company Diamond Foods and P&G on Wednesday said they called off their $1.5 billion deal for the brand.
"Pringles has an extensive global footprint that catapults Kellogg to the number two position in the worldwide savory snacks category, helping us achieve our objective of becoming a truly global cereal and snacks company," Kellogg President and CEO John Bryant said in a statement.
Kellogg's stock added $1.70, or 3.4 percent, to $52 in premarket trading. Diamond's shares gained 88 cents, or 3.9 percent, to $23.18, while Procter & Gamble Co.'s stock climbed 8 cents to $64.56.
Kellogg was able to swoop in and make the Pringles deal happen because Diamond Foods Inc., which makes Emerald Nuts and Pop Secret popcorn, and Procter & Gamble have mutually agreed to end their proposed deal.
Kellogg said that its debt is likely to increase by about $2 billion and that it will limit stock buybacks for about two years to allow the company to reduce its debt.
Procter & Gamble expects an after-tax gain of $1.4 billion to $1.5 billion, or about 47 cents to 50 cents per share, from the deal with Kellogg.
Speculation had been growing over the past few days that Diamond's proposed acquisition of Pringles was in trouble, particularly after the San Francisco company announced a week ago that it was replacing its CEO and CFO following an internal investigation that found that the Diamond improperly accounted for payments to walnut growers. The company now needs to restate two years of financial results.
After those announcements, Diamond's stock slid, which hurt its ability to finance the Pringles' deal.
Last week, Cincinnati-based Procter & Gamble said it was evaluating the deal and keeping all options open, even stating that Pringles had "attracted considerable interest from other outside parties."
Kellogg expects to complete the Pringles acquisition during the summer, possibly on June 30.