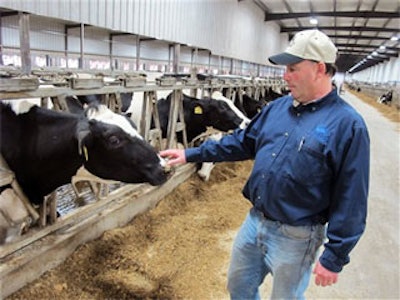 MILWAUKEE (AP) — The Wisconsin Supreme Court says a rural town does not have the authority to impose tougher water quality standards on a livestock farm than the state requires.
Wednesday's decision means Magnolia, about 30 miles south of Madison, can't demand that a 2,900-cow farm take extra steps to control pollution.
At issue was a state law designed to make farm regulations consistent across Wisconsin.
Magnolia residents said manure from Larson Acres' cows pollutes their water supply. But the court agreed with the farm, which says the town lacks the authority to demand it meet standards not required by the state, including monthly water-quality tests.
Similar cases have been filed in six other Midwestern states. Wisconsin's is believed to be the first to reach a state supreme court.