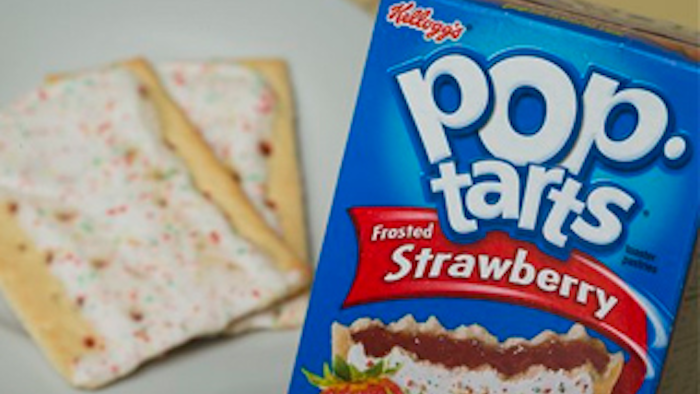 NEW YORK (AP) — Kellogg has a plan to get adults to eat more cereal: pile on the nutrients.
The Battle Creek, Mich.-based company says it's introducing Raisin Bran with omega-3 and a multigrain version of Special K later this month as it works to boost struggling cereal sales in North America.
Such offerings are intended to appeal specifically to higher-income people and baby boomers, CEO John Bryant said in a conference call with analysts.
Overall cereal sales have lagged in the U.S. for years as Americans increasingly reach for foods that are easier to eat on the go. But Bryant noted that the category is very fragmented and that particular groups are dragging down results.
For example, he said that kids and lower-income adults are still spooning up plenty of cereal. It's the higher-income adults who are cutting back.
"I don't think they're really that price sensitive. The real issue there is innovation," Bryant said, noting that products need to more nutrition-oriented.
Notably, Bryant said Special K has helped cereal sales among adults. The brand has been a strong performer with Kellogg rolling out a variety of product extensions including bars, shakes, crackers, chips and flatbread breakfast sandwiches.
Kellogg Co. is also trying redefine its cereal category. This year, the company is rolling out a "Breakfast To Go" dairy drink intended to be sold almost as a liquid cereal.
General Mills Inc., which also makes cereals including Cheerios and Lucky Charms, is introducing a similar product called "BFast" that promises the nutrition of a bowl of cereal and milk.
To diversify its stable of brands, Kellogg last year also bought Pringles chips, which gets two-thirds of its revenue from overseas. The deal was intended to give Kellogg a big presence in the salty snack food market and expand its international reach.
For the first quarter, Kellogg said strong sales growth for Pop-Tarts helped lift internal sales growth for the U.S. Morning Foods division, which includes cereal, by 1.6 percent.
Internal sales strip out the impact of acquisitions and exchange rates.
The U.S. Snacks division, which includes Keebler cookies and Cheez-It crackers, saw internal sales decline by 1.7 percent. Kellogg said it has new products planned for the latter part of the year.
Internationally, internal sales in Europe rose by 2.6 percent. Latin American sales rose 7.4 percent and sales in the Asia Pacific region edged up 0.3 percent.
For the quarter, Kellogg earned $311 million, or 85 cents per share. That's down from $351 million, or 98 cents per share, a year earlier.
Excluding the costs related to its acquisition of Pringles and the Venezuelan currency devaluation, earnings were $1.02 per share, in line Wall Street expectations.
The company noted that its results were hurt by higher costs for ingredients. Those higher costs for the year fell mostly in the first quarter, Kellogg said, and should ease in the second half of the year.
Total revenue for the period rose 12 percent to $3.86 billion, boosted by the Pringles acquisition. That was shy of the $3.94 billion that analysts predicted, according to FactSet.
Shares of Kellogg fell $1.19, or 1.8 percent, to close at $63.42 Thursday.
The company stood by its full-year earnings forecast of $3.82 to $3.91 per share, excluding Pringles acquisition-related costs. Revenue is still anticipated to climb about 7 percent, implying revenue of $15.2 billion.
Analysts expect earnings of $3.87 per share on revenue of $15.26 billion.
Kellogg also announced a $1 billion stock buyback program.
____
AP Business Writer Michelle Chapman contributed to this report.