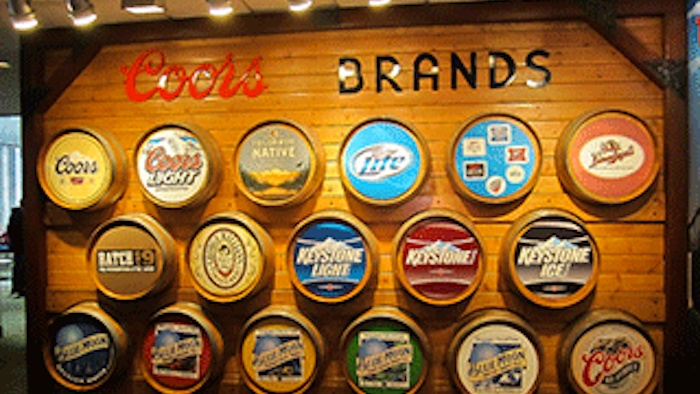 DENVER (AP) — Molson Coors Brewing President and CEO Peter S. Swinburn will retire at the end of the year.
The brewing company said Friday that Swinburn will be succeeded in the posts by Mark R. Hunter, who currently serves as CEO and president of Molson Coors Europe.
The 61-year-old Swinburn has served as CEO since 2008. Hunter, 51, has served as CEO and president of the company's European business since January 2013.
Swinburn will continue to lead the company until he retires and will help with the transition process.
Swinburn's retirement from his posts, as well as from his role as a board member, is effective Dec. 31. Hunter will become a director.
Molson Coors Brewing Co., which is based in Denver and Montreal, has brands including Coors Light, Molson Canadian, Carling and Blue Moon. Its Class B shares shed $1.01, or 1.4 percent, to $72 in morning trading Friday.