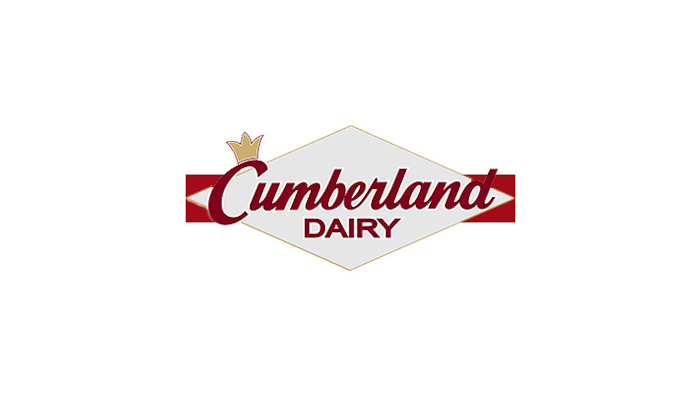 KANSAS CITY, KAN. (November 2, 2017) — Dairy Farmers of America (DFA), a national dairy cooperative owned by family farmers, announced Thursday the acquisition of Cumberland Dairy; a family-owned processor of ultra-pasteurized dairy products located in Bridgeton, New Jersey.
Cumberland Dairy was founded in 1933 by Charles Catalana at a small, unassuming milk plant behind his family home. The company experienced tremendous growth through the 70s and 80s under the direction of Carmine Catalana III. Today, third-generation principals Carmine IV, Frank and David Catalana lead Cumberland's 180 dedicated employees.
Cumberland Dairy proudly serves some of the nation's top quick-service restaurants, convenience and grocery chains, wholesale food distributors, fine-casual restaurants, and dessert concepts to a variety of customers. The acquisition of Cumberland Dairy aligns with DFA's strategy to expand the Cooperative's commercial investments and ownership into extended shelf life processing.
"For 85 years, Cumberland Dairy has been intently focused on our mission to deliver high-quality products and dedicated service to our loyal customers," said Carmine Catalana IV, president of Cumberland Dairy. "Looking ahead, a future with DFA means that we can continue to focus on our values as a company while accelerating our opportunities for growth. This is a very exciting time for the entire Cumberland Dairy family, and we look forward to this next chapter with DFA."
The business will continue to operate as Cumberland Dairy and employees will retain their current positions. The Catalana family and existing management team will continue to manage all day-to-day operations, including customer relationships, milk procurement and production.
Innovation Foods LLC, a juice and beverage manufacturer founded by the Catalanas in 2008, is not included in this transaction. It will remain independent and wholly-owned by the family.
"This acquisition represents a commitment by our famer-owners to expand our investments in processing and to continue to grow the U.S. dairy industry," said Rick Smith, president and chief executive officer of DFA. "The Catalanas' values and passion for the industry align closely with those of our Cooperative, and we believe this is a tremendous opportunity to expand upon the foundation of quality products and superior service already in place at Cumberland Dairy."
Dairy Farmers of America (DFA) is a national dairy marketing cooperative that serves and is owned by more than 13,000 members on nearly 8,000 farms in 48 states. DFA also is one of the country's most diversified manufacturers of dairy products, food components and ingredients, and is a leader in formulating and packaging shelf-stable dairy products. For more information, call 1-888-DFA-MILK (332-6455) or visit www.dfamilk.com.