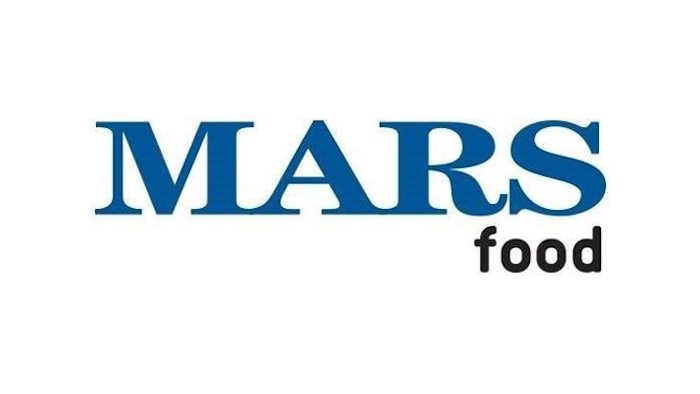 BRUSSELS, Nov. 2, 2017 (PRNewswire) — Mars Food has today finalized the acquisition of Preferred Brands International, a Stamford, Connecticut-based, fully integrated manufacturer and marketer of all-natural, ready-to-heat Indian and Asian food products sold primarily under the Tasty Bite brand. Preferred Brands International has an Indian subsidiary in which it holds a majority stake, which is listed on the Bombay Stock Exchange and the National Stock Exchange of India. This subsidiary will continue to be listed after the acquisition.
Tasty Bite's portfolio includes a wide range of vegetarian offerings, including Indian/Asian entrees, spice and simmer meal kits, and organic rice and lentils. While the majority of sales are generated in the United States, Preferred Brands International and its subsidiaries also manufacture products that are sold through retailers in the UK, Canada, Australia, and New Zealand and through foodservice in India.
This deal brings together two strong food businesses focused on delivering healthy, tasty, and convenient foods that bring inspiration and enjoyment to the world's dinner table. Mars Food, a segment of Mars, Incorporated, has a broad portfolio of brands loved by consumers around the world, including ready-to-eat and dry rices and grains, sauces, meal kits, meal helpers, and spices under the brands UNCLE BEN'S, MASTERFOODS, DOLMIO, SEEDS OF CHANGE and others.
Tasty Bite® products are manufactured out of a facility in Pune, India, and the majority of its products are exported to the US. Preferred Brands International also enjoys a significant foodservice business under which it supplies food products to other leading Indian food manufacturers and quick service restaurants through its subsidiary in India.
Fiona Dawson, Global President, Mars Food, Drinks and Multisales said: "I'm delighted that we have completed the acquisition of Preferred Brands International and Tasty Bite®. From our first meeting with the company we were impressed by the strength of their portfolio, capabilities and the strong values which run through the business, allowing us to deliver against our Purpose: Better Food Today. A Better World Tomorrow."
Morgan Stanley & Co. LLC served as financial advisor to Mars Food through the Preferred Brands International acquisition. Skadden, Arps, Slate, Meagher & Flom LLP served as legal advisor to Mars Food, and AZB & Partners served as India legal advisor. Preferred Brands International was represented by Goldman Sachs, The Giannuzzi Group, and Shardul Amarchand Mangaldas.
About Mars Food
Mars Food is a segment of Mars, Incorporated with approximately 2000 Associates and 11 manufacturing sites. Mars Food's 12 brands are available in 28 countries, and include some of the world's best-known names in food, including UNCLE BEN'S®, DOLMIO®, SEEDS OF CHANGE®, MASTERFOODS®, SUZI WAN®, EBLY®, ROYCO®, KAN TONG®, AND RARIS®. Global headquarters are located in Brussels, Belgium, and North America headquarters are in Chicago, Illinois.
About Preferred Brands International and Tasty Bite
Preferred Brands International (PBI), is a Stamford, Connecticut-based food company that manufacturers and markets Tasty Bite® and a range of natural, convenient, and specialty foods with more than 100 SKUs. The Tasty Bite® consumer business includes shelf-stable Indian & Asian entrees, Organic Rices & Grains, Asian Noodles, and a Spice & Simmer sauce kit range. The products are available in most major grocery stores and supermarkets across North America, Australia, New Zealand, and the UK.