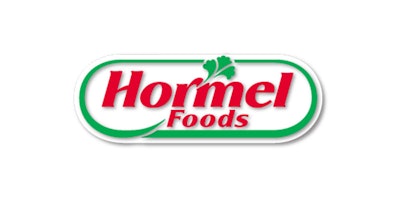 AUSTIN, Minn., Aug. 24, 2017 (PRNewswire) — Hormel Foods Corporation announced Thursday it has acquired Cidade do Sol, a growing, branded, value-added meats company in Brazil. The company offers more than 70 products in 15 categories including authentic meats such as mortadella, sausage and salami for Brazilian retail and foodservice markets under the popular Ceratti brand.
"Strategic international growth is important to Hormel Foods and South America has been of interest to us for several years," said Jim Snee, president and chief executive officer, Hormel Foods. "The Ceratti brand has a strong family ownership and a rapidly-growing distribution of its portfolio of value-added products. This acquisition is a strategic fit for Hormel Foods, provides us an initial entry into the Brazilian market and will serve as a platform for future growth in South America."
"The acquisition of the Ceratti brand allows us to enter the fast-growing Brazilian market with a premium brand," said Larry Vorpahl, group vice president, Hormel Foods and president, Hormel Foods International Corporation. "The Ceratti brand is poised for continued growth given its strong reputation in the market and outstanding products. This acquisition allows us to establish a full in-country presence with an excellent team of professionals in sales, marketing, operations, logistics and accounting. We are committed to continued international expansion and, with the addition of the Ceratti brand, our global footprint will continue to grow."
"We are certainly proud to become part of the Hormel Foods family," said Mauro Preti, chief executive officer of Cidade do Sol. "Hormel Foods has a strong reputation with values that align closely with the values we have built throughout our 85-year history. They share an unwavering focus on product quality, state-of-the-art technology, and transparency. Hormel Foods acquisition of the Ceratti brand provides the resources of a global company and will allow us to facilitate our plans for expansion and growth."
The purchase price was approximately US$104 million, subject to customary working capital adjustments. Cidade do Sol will report into Hormel Foods International Corporation. Hormel Foods was advised by HT Capital Advisors LLC, Faegre Baker Daniels LLP, and TozziniFreire Advogados.
About Hormel Foods Corporation – Inspired People. Inspired Food.
Hormel Foods Corporation, based in Austin, Minn., is a global branded food company with over $9 billion in annual revenues across 75 countries worldwide. Its brands include SKIPPY®, SPAM®, Hormel® Natural Choice®, Applegate®, Justin's®, Wholly Guacamole®, Hormel® Black Label® and more than 30 other beloved brands. The company is a member of the S&P 500 Index and the S&P 500 Dividend Aristocrats, was named one of "The 100 Best Corporate Citizens" by Corporate Responsibility Magazine for the ninth year in a row, and has received numerous other awards and accolades for its corporate responsibility and community service efforts. In 2016, the company celebrated its 125th anniversary and announced its new vision for the future - Inspired People. Inspired Food.™ - focusing on its legacy of innovation. For more information, visit www.hormelfoods.com and http://csr.hormelfoods.com/.
About the Ceratti brand – The art of flavor
Present in homes of Brazilians for more than 80 years, the Ceratti brand is one of the most traditional brands of cold cuts in the country, standing out for the unparalleled quality and incomparable flavor of its products. The company has more than 70 premium products, with various flavors which follow strict criteria for ingredient selection and production processes. Cidade do Sol complies with all the regulations required in Brazil, in addition to having a series of inspection procedures that ensure the quality of the products. The company also distinguishes itself from being the largest importer of jamón (Spanish raw ham) in the country and for product awards, including its traditional Mortadella Bologna, recognized for seven consecutive years as the Best Mortadella of the Public Market in São Paulo (source: CICESP). For more information, visit www.ceratti.com.br.