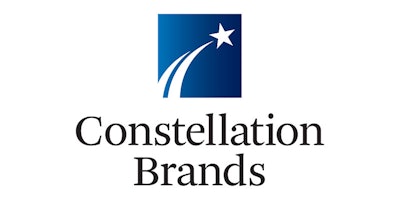 Constellation Brands last week announced the addition of Florida craft brewer Funky Buddha to its beer lineup.

The New York-based company, which owns wine and spirits labels as well as the U.S. rights to several prominent Mexican beer brands, previously acquired California's Ballast Point brewery for about $1 billion.

Terms of its latest acquisition were not disclosed.

Founded in 2010 in Boca Raton by Ryan and Giani Sentz, the company subsequently added KC and Melissa Sentz to its team and moved to its current brewery in Oakland Park in 2013. The microbrewery is the largest such facility in South Florida and boasts the state's busiest tap room.

Constellation officials said the addition of a strong regional brand would bolster the company's craft and specialty beer group.

"The Sentz family has created a culture of bold creativity, innovation and entrepreneurship," said Constellation executive vice president Paul Hetterich. "Those qualities, combined with our beer division's market reach, distributor partnerships, consumer insights, and our craft expertise within Ballast Point, will help nurture and develop Funky Buddha's distinctive brand."

Ryan and KC Sentz will continue to run the day-to-day operations of the brewery. Ryan Sentz said that Constellation shared many of his company's ideals and provided the best opportunity for growth.

"At the end of the day, we just really like the people we have met within the organization, each of whom share our dedication to making outstanding beer," he said in a statement.