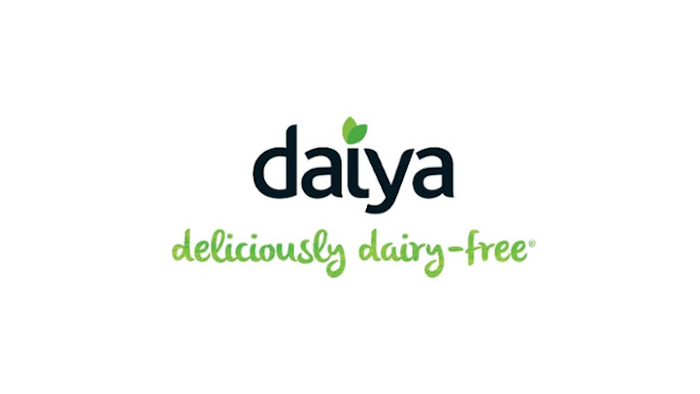 VANCOUVER, British Columbia, May 3, 2017 (PRNewswire) — Daiya, maker of plant-based foods that are dairy-, gluten- and soy-free, was recently ranked as the #1 fastest growing plant-based food company in America by SPINS, the leading provider of retail consumer insights for the natural and specialty products industries. The Vancouver-based organization, known for its delicious plant-based alternatives, was also ranked as the second fastest growing food company over $50 million in revenue.
The data is not only indicative of Daiya's exponential growth in the North American market since its inception in 2008, but is also on-trend with the proliferation of the $5 billion U.S. plant-based food industry. Americans are becoming increasingly conscious about their health and the foods they consume, which has contributed to the steady growth of plant-based foods on a national level. Moreover, cheese alternatives, which accounts for the majority of Daiya's core business, is also the fastest growing category in the plant-based sector according to SPINS, with 31.4% growth in the natural channel.
"On behalf of all Daiya team members, it's an honor to be recognized among other fast-growing iconic brands in the food industry," said Terry Tierney, CEO of Daiya Foods. "More importantly, this recognition emphasizes the growing value consumers are placing on making conscious choices to embrace a plant-forward lifestyle driven by health, environment and animal compassion concerns.  Our #1 ranking as the fastest growing plant-based food company in North America is a testament to our obsession with innovation that brings consumers no-compromise foods built with exemplary taste and strong nutritional profiles."
Founded in 2008, Daiya was among the early forerunners dedicated to developing delicious, plant-based cheese alternatives. Since then, the company has expanded its line of plant-based "cheezes" to a wide range of products that are dairy, gluten and soy-free, including Greek Yogurt Alternative, Cheezecake, Pizza, Dairy-Free Dressing, Cheezy Mac, and more. Daiya products are now available in over 25,000 grocery stores in the U.S., including Whole Foods, Kroger, Safeway, and more. The company is also one of the founding members of The Plant Based Foods Association, a leading trade association that represents 75 of the nation's leading plant-based foods businesses.
Tierney adds, "We are humbled by the consumer's desire to embrace the Daiya brand that so clearly resonates with their own values.  Our mission will continue to help consumers transition to a plant-forward lifestyle that weaves great tasting, no-compromise foods into every meal occasion, one bite at a time."
About Daiya
Daiya Foods was founded in 2008 out of a love for food and a commitment to healthy living. Today, as an industry leader and one of the founding members of The Plant Based Foods Association, Daiya remains passionate about celebrating delicious food that is dairy, gluten and soy free. Its line of premium plant-based foods, like Greek Yogurt Alternatives, Pizzas, Cheezecakes, Cream Cheeze Style Spreads, and wonderful cheese alternatives, including Blocks, Shreds and Slices are available in the dairy case and freezer aisle. Daiya also recently expanded its offerings to include shelf-stable products like its Cheezy Macs, Dairy-Free Dressings and Cheeze Sauce. Daiya's selection of deliciously plant-based foods can be found in more than 25,000 grocery stores in the U.S., including Whole Foods, Kroger, Safeway and Publix, as well as most natural food retailers. Daiya's products are also available internationally in Australia, Sweden, Mexico, Hong Kong, and more. For more information about Daiya, please visit www.daiyafoods.com, become a fan on Facebook or follow us on Twitter and Instagram.