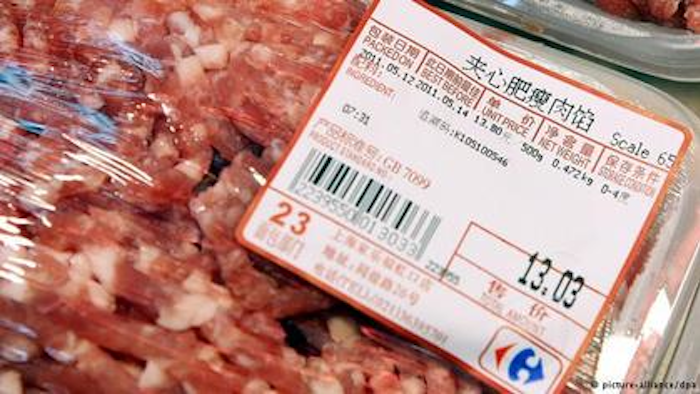 Chinese officials seized more than 100,000 tons of smuggled meat in June, including portions that had spoiled and others that had been frozen for decades.

According to media accounts of Chinese state news, the nationwide food safety crackdown involved busts of 21 gangs across 14 provinces. The smuggled food was estimated to be worth $483 million.

One Chinese official told the China Daily newspaper that he "nearly threw up" when authorities uncovered a container of rotten meat.

In Hunan province in southern China, authorities captured 800 tons of frozen meat bound for local shops and restaurants. One of the seized batches dated to the 1970s.

The smuggled products included beef and poultry. Observers said beef from India and Brazil is often smuggled into the country through Vietnam or Hong Kong in an effort to thwart China's import restrictions.

The raids came after China strengthened its food safety rules earlier this year amid a slew of recent scandals.