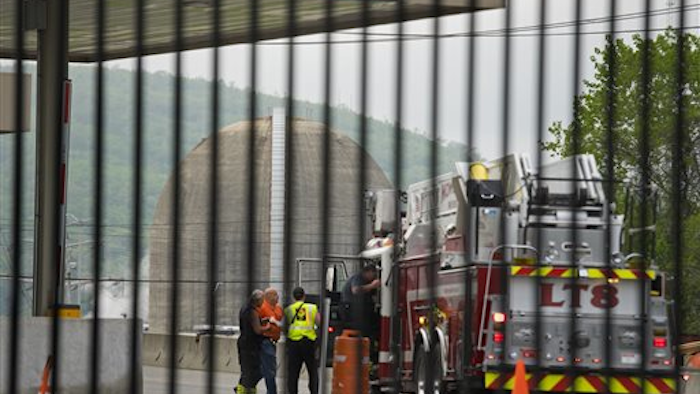 WHITE PLAINS, N.Y. (AP) — Federal regulators are investigating why water accumulated in a room of critical electrical equipment after a transformer fire at the Indian Point nuclear power
plant.
The Nuclear Regulatory Commission said Tuesday it has sent a team to the plant in Buchanan, New York.
It said water appeared after a May 9 fire that destroyed a transformer, caused an oil spill and forced Indian Point 3 offline. It said the room's electrical equipment, which was undamaged, powers plant safety systems.
The fire was put out by a built-in system as well as on-site and outside firefighters.
A spokesman for Indian Point's owner said water from a sprinkler system flows to a floor drain in the electrical room by design, but did not drain as quickly as expected.