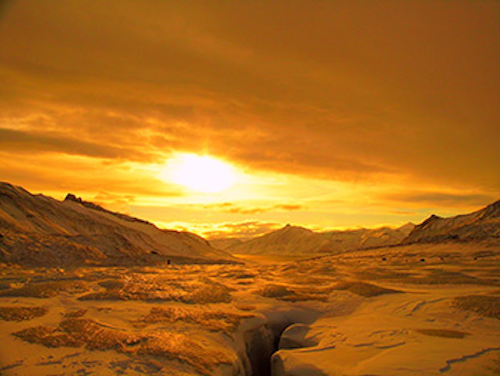 Global warming slowed down for the first decade of the century, according to a study released in 2013 by an international panel of scientists. The findings gave rise to a theory that there was a global warming "hiatus" from 1998 to 2012.
The problem was – their data was wrong, and the Earth has continued heating up at the same rate, or even faster rates, according to a new study released today.
"Newly corrected and updated global surface temperature data from NOAA's (National Center for Environmental Information) do not support the notion of a global warming 'hiatus,'" wrote the authors of the study, published today by Science magazine.
"Indeed, based on our new analysis, the (international panel's) statement of two years ago – that the global surface temperature 'has shown a much smaller increasing linear trend over the past 15 years than over the past 30 to 60 years – is no longer valid," they added.
The "hiatus" was originally proposed in the Intergovernmental Panel on Climate Change, or IPCC, Fifth Assessment report.
The new study claims that discrepancies between data collection through buoys and ships, older ships with buckets instead of engine-intake thermometers and lagging advances in large-scale land-surface temperatures and readings at the Arctic, all meant that the picture at the onset of the 21st century was incomplete.
With the new readings, they said, the "hiatus" has effectively been disproven.
The "hiatus" has been a touchstone for global-warming skeptics, who say the years of relative cooling disprove the concept of temperatures rising long-term.
Worldwide governments are meeting in Germany this week to discuss the possibility of a new international agreement on climate change, expected to be brokered in December at a massive conference in Paris