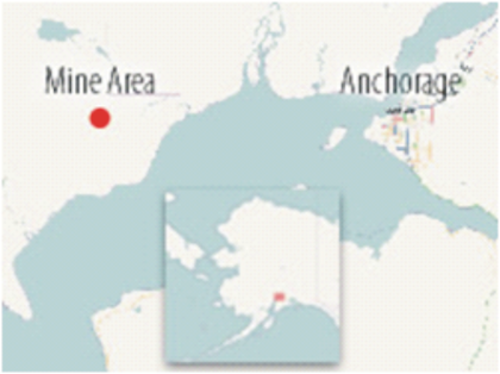 JUNEAU, Alaska (AP) — Water rights advocates will be able to provide input in August on a proposal by Delaware-based PacRim Coal to empty a Chuitna River tributary that provides a habitat for salmon.
KTOO-FM reports PacRim Coal has applied for traditional, perpetual water rights over Middle Creek near its proposed strip-mining operation.
The Chuitna Citizens' Coalition in 2009 filed a Reservation of water rights to keep the water in Middle Creek. The group's applications stalled at the Department of Natural Resources until a Superior Court decision in 2013 compelled the agency to move them forward.
Department of Natural Resources Chief of Water Resources David Schade is considering the applications.
Supporters and opponents can provide input at the Aug. 21 meeting in Anchorage.
Schade's decision is expected by Oct. 6.