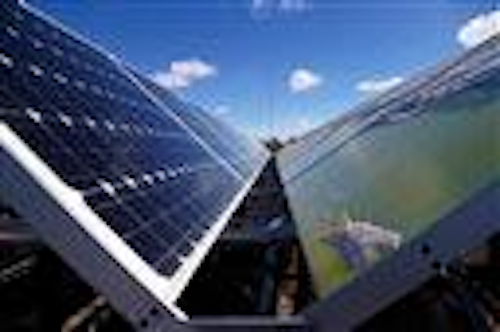 MONTGOMERY CITY, Mo. (AP) — Ameren Missouri is asking Missouri regulators for permission to build a solar plant in eastern Missouri's Montgomery County.
The St. Louis Post-Dispatch says the utility, in its application to the Missouri Public Service Commission, wants to build a 15-megawatt solar plant that would produce an estimated 20,655 megawatt hours per year. That's enough to power roughly 1,600 households each year.
If completed, the project would be more than twice the size of Ameren's first utility-scale solar array in O'Fallon, Missouri, west of St. Louis. The O'Fallon array went online in December.
Ameren's renewable energy projects are largely driven by the state's renewable energy standard, passed by voters in 2008. It requires a certain amount of power to come from low carbon sources such as wind, hydroelectric and solar power.