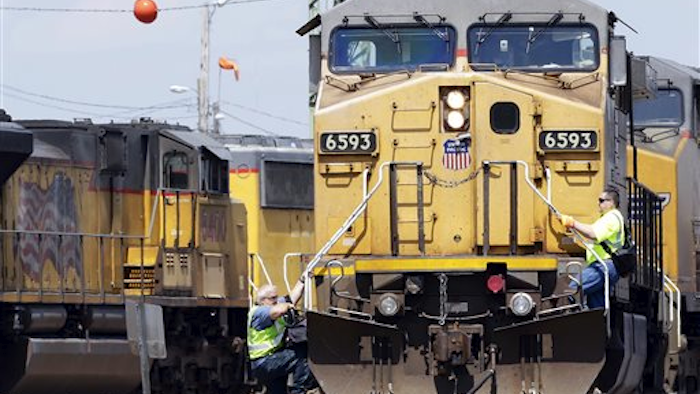 OMAHA, Neb. (AP) — A new report recommends overhauling some of the regulations governing freight railroads and the rates they charge, but the rail industry doesn't see a need for major changes.
The National Research Council's Transportation Research Board's report says the Surface Transportation Board needs to change the way it determines if railroad rates are too high.
The report also says the process for evaluating rate complaints is burdensome and costly, so it recommends a streamlined arbitration process instead.
Congress would have to approve the changes.
The Association of American Railroads says current regulations are working well. The trade group's President and CEO Ed Hamberger says U.S. freight railroads already offer safe and efficient service.
Some chemical manufacturers and other businesses have been campaigning for reforms to the Surface Transportation Board rules.