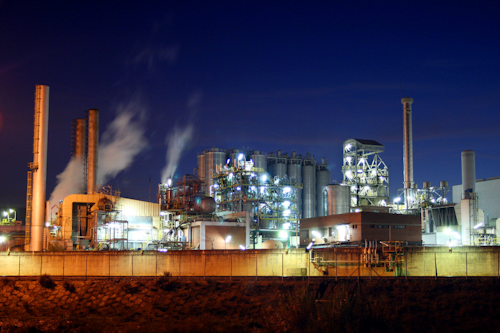 A new report expects demand for chemicals by other U.S. industries to nearly double over the next decade.

The analysis by the Boston Consulting Group said that the availability of cheap energy due to the U.S. fracking boom, along with changing labor costs, should lead to "reindustrialization" in the U.S.

As a result, industrial demand for chemicals should increase from the current $11 billion to $21 billion.

Increases in both the supply of natural gas and demand throughout the economy already contributed to "a once-in-a-generation renaissance" in the North American chemical industry, the group said.

Read more about lowering costs and gaining efficiency in chemical manufacturing.

The BCG report expects the industry to grow at a pace exceeding that of the overall economy, and that the U.S. in future years will be a larger net exporter of chemicals than it is today. The recent plunge in oil prices should not alter those dynamics.

"A major rebalancing of supply and demand is driving the favorable growth outlook for chemical production in North America and creating clear targets for investment," BCG analysts wrote.

Improvements in the industry, however, won't be uniform. Commodity polymers, for example will see benefits from both the supply and demand changes. Bulk petrochemicals, meanwhile, should benefit from a cheaper supply of natural gas as feedstock, while polyurethane should be helped by the increase in demand.

Other segments — most notably pharmaceuticals — are unlikely to be affected by the "confluence of factors" altering the industry in the U.S.