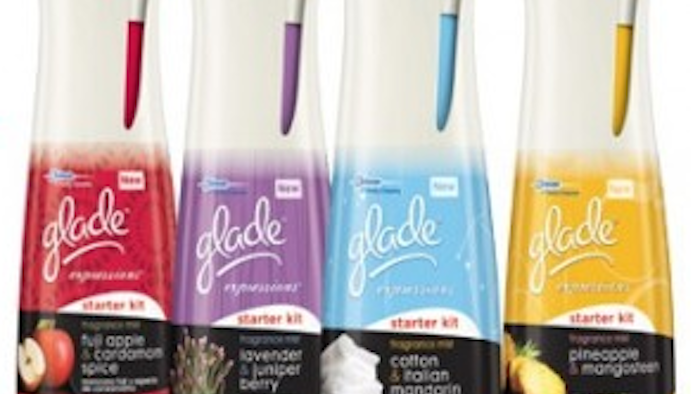 SC Johnson this week announced plans to disclose many of the chemicals included in its household products.

The Racine, Wisconsin-based owner of 18 brands — including Drano, Off! and Saran — said the step is a first for a "major consumer packaged goods company."

"Earning consumer trust can only happen when companies are willing to lay it all out there," said CEO Fisk Johnson. "Expanded fragrance disclosure and ongoing transparency initiatives are vital to building consumer trust and credibility."

As of Monday, the company began listing the top fragrance ingredients in its Glade brand of air fresheners. Consumers can view either the top 10 ingredients or the chemicals that appear in concentrations of greater than .09 percent.

The same information will be disclosed in the future for the company's Pledge, Windex, Shout and Scrubbing Bubbles brands.

Public health officials lauded the move, particularly for fragrances that are exempt from chemical disclosure requirements affecting cosmetics and other products. But Janet Nudelman of the Breast Cancer Fund said her group is concerned about other chemicals that may not appear on SC Johnson's disclosure website.

"It's a good first step but it doesn't go far enough," Nudelman told The New York Times.