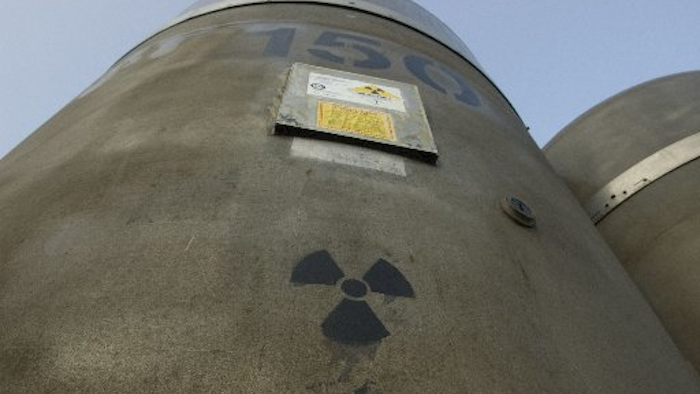 CARLSBAD, N.M. (AP) — Crews investigating a radiation leak from the federal government's underground nuclear waste dump in southeastern New Mexico hope to make a second trip into the half-mile-deep repository Friday.
The Department of Energy detailed the plans at a community meeting Thursday evening.
Officials said workers who went into Waste Isolation Pilot Plant on Wednesday to install air monitors and communications equipment found no airborne radiation. On Friday, however, they said workers are prepared to encounter contamination as they make their way further into the mine.
If all goes well Friday, officials say that should set the stage for a third entry, when crews will try to figure out what caused the release.
The waste is stored in huge canisters in rooms carved into the salt of the ancient Permian Sea.
The dump near Carlsbad has been shuttered since mid-February, when the mysterious leak sent low levels of radiation into the air and contaminated 21 workers.
The leak occurred nine days after a truck hauling salt in the mine and repository caught fire on Feb. 5. A series of safety shortcomings were cited by a team that investigated the truck fire. But crews had been unable to get underground after the radiation release to find the source of the leak and determine if the incidents are related.
The dump is the federal government's only permanent repository for waste from decades of nuclear-bomb building.