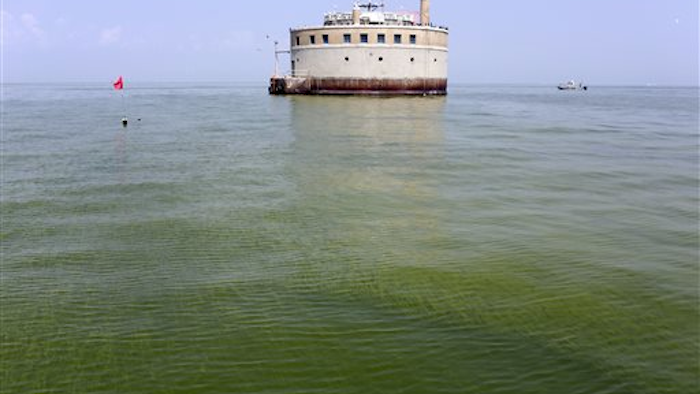 TOLEDO, Ohio (AP) — The official put in charge of Toledo's troubled water treatment plant after toxins contaminated the city's drinking water has resigned after less than two months on the job.
Tim Murphy announced Tuesday that he is resigning, effective next month, to take a job with a private environmental company based in Pittsburgh.
He was the city's environmental services commissioner before being tapped to replace the former commissioner in charge of the water plant who resigned in August, about three weeks after an algae-related water emergency in Ohio's fourth-largest city.
Murphy told The Blade newspaper (http://bit.ly/1EtdEQn ) he'll still be working on water resources in a new job as an environmental consultant.
Toledo Mayor D. Michael Collins has not chosen a replacement for Murphy.
The treatment plant has been under close scrutiny since early August when toxins produced by algae in Lake Erie fouled the tap water for 400,000 people in the area. The city told resident not to drink the water for two days, until they were able to add chemicals to the water and lower the toxins.
Murphy said the city is speeding up a planned 20-year upgrade of the water system and now wants to finish it in five years at a cost of $264 million.