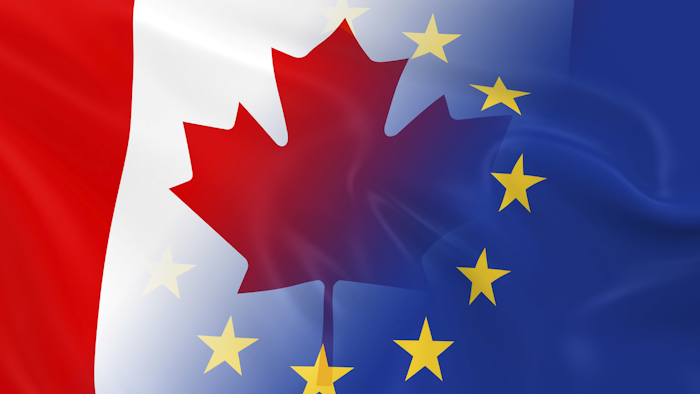 European and Canadian chemical groups say a recently approved trade deal will bolster both economic activity and jobs in the industry on both sides of the Atlantic.

The Comprehensive Economic and Trade Agreement, which would remove the vast majority of tariffs on products shipped between Canada and 28 European nations, hit a snag last month when the Belgian region of Wallonia successfully vetoed the pact.

The agreement required unanimous consent of EU members, and Belgium required unanimous approval by its regions — which allowed the French-speaking area region to hold up the massive trade deal over concerns about corporate influence and environmental protection.

Ultimately, Wallonia withdrew its opposition and CETA was signed by Canada and the EU on Sunday.

Although it could take years for all countries to ratify the agreement, European chemical industry group Cefic lauded the benefits for chemical manufacturers on both continents.

Prior to the signing of the agreement, Cefic argued that CETA was crucial to maintaining a chemical sector that had been overtaken by China.

The group noted that the EU currently enjoys a trade surplus of about 1 billion euros in chemical trade with Canada; overall, the Canada-EU chemical trade is worth about 2.5 billion euros despite costs that are "higher than they need to be."

The group added that small and medium-sized chemical producers on both sides would benefit from lower export costs, as well as lower costs to import raw materials.

After its approval, officials from the Chemistry Industry Association of Canada told Chemistry World that tariffs on organic chemicals and chemicals would fall from 5.5 percent for and 6.5 percent, respectively, to essentially zero.

"This is a good direction to be going," CIAC's David Podruzny told the publication.

Proponents estimate the agreement will bolster trade between the EU and Canada by 20 percent and add billions in economic activity on each side.

They also called for approval of a much larger agreement, between the EU and U.S., that has drawn vocal opposition on each side.