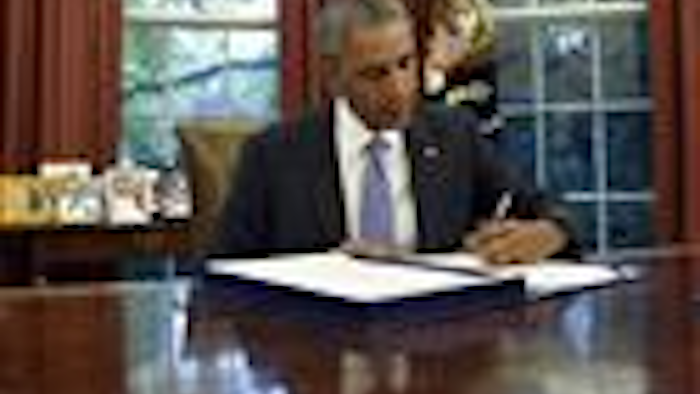 NEW YORK (AP) — Puerto Rico is in uncharted territory after a historic default. A federal oversight board is getting ready to oversee the island's finances amid a dire economic crisis.
The government of Puerto Rico said Friday it only paid about half the roughly $2 billion it was due to repay, saying it didn't have the money to pay $779 million in bonds that are supposed to have top priority. Overall Puerto Rico has about $70 billion in public debt.
HOW DID PUERTO RICO GET INTO THIS MESS?
Puerto Rico's economy has been in recession for roughly 10 years. Manufacturing jobs started leaving the territory after certain tax credits expired, and the global economic downturn that started in 2007 compounded the impact. The territory's unemployment rate is around 12 percent, more than double the U.S. rate of 5 percent. Residents have been leaving the territory in search of new opportunities.
Puerto Rico's government borrowed heavily to cover budget shortfalls. Its debt burden has become so large that the government is unable to both service its debts and provide basic government services. Roughly a third of Puerto Rican tax revenue now goes to cover its debt.
WHY WOULD INVESTORS LEND SO MUCH MONEY?
Puerto Rico's bonds are exempt from federal or state income tax to residents of all 50 states. That made its bonds attractive to investors across the U.S.
WHY CAN'T PUERTO RICO GO INTO BANKRUPTCY LIKE DETROIT?
Since Puerto Rico isn't a state, it's unable to access what's known as Chapter 9 of the U.S. Bankruptcy Code. This week President Obama approved a rescue package that temporarily protects the territory from lawsuits from creditors who want to recover their investments.
WHY DOES THIS DEFAULT MATTER MORE THAN PREVIOUS ONES?
Because Puerto Rico is defaulting on bonds that were sold to investors as especially safe.
The debt that Puerto Rico defaulted on earlier this year, roughly $37 million in bonds issued under the Puerto Rico Infrastructure Financing Authority, was considered low priority by the government and not backed by the constitution. In May Puerto Rico defaulted on middle priority bonds issued by a struggling entity known as the Government Development Bank.
The bonds due July 1 are what's known as general obligation bonds, issued directly by Puerto Rico's government and are constitutionally protected.
AND WHY IS THAT BAD?
Without the ability to go into bankruptcy, the only avenue investors have to resolve their differences is through the courts, a process that could take years. A group of investors, mainly hedge funds, have bought distressed Puerto Rican debt, betting that they can get higher payouts through regular courts than through U.S. bankruptcy courts.
Remaining in legal and financial limbo would likely push the island's economy into even worse economic turmoil. The courts could also rule that Puerto Rico is legally obligated to pay all its bonds, forcing the government to cut basic services.
WHAT HAS CONGRESS DONE TO HELP?
After months of debate, Congress passed a law that creates a federal control board for Puerto Rico. The board will supervise some debt restructuring and negotiate with creditors. The new law also allows Puerto Rico to temporarily lower the federal minimum wage for some younger workers. The measure is expected to provide the government some breathing room and allow it to pay workers and suppliers on time as well as maintain essential services, but it could also implement austerity measures that could lead to government layoffs and affect services.
IS MY PORTFOLIO AT RISK?
Most broad municipal bond mutual funds have already sold their Puerto Rican debt, and it's now mostly owned by hedge funds. Individuals who own Puerto Rican bonds are suffering, though, and funds that target distressed, especially risky bonds in hopes of earning high yields may also take losses.
Importantly, several Puerto Rican bonds are insured. If Puerto Rico does default on a particular bond that is insured, the bond insurance companies would be obligated to cover the principal and interest.
In general, municipal bond funds, which aim to deliver modest but steady returns, have not been rattled by the Puerto Rican defaults and experts do not fear any future fallout.
____
AP Markets Writers Marley Jay and Ken Sweet contributed to this story from New York.