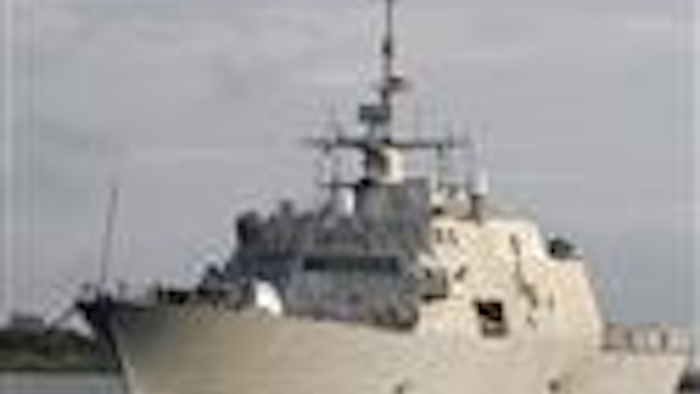 BATH, Maine (AP) — A warship designed with speed and maneuverability in mind is going to trade off some of that speed in favor of weapons and armor.
Rear Adm. Peter Fanta says the littoral combat ship will receive over-the-horizon missiles this summer. And there will be more armor, as well.
The gee-whiz factor when the ships designed to meet unconventional threats has been replaced by concerns over costs and survivability during combat.
Fanta said the Navy is learning from the initial deployments and incorporating changes into a new version. He said the Navy wants to increase the offensive punch of all warships from the biggest to the smallest.
A Navy spokesman says it's unclear how much speed the revised ships will lose. Current versions of the littoral combat ship can top 50 mph.