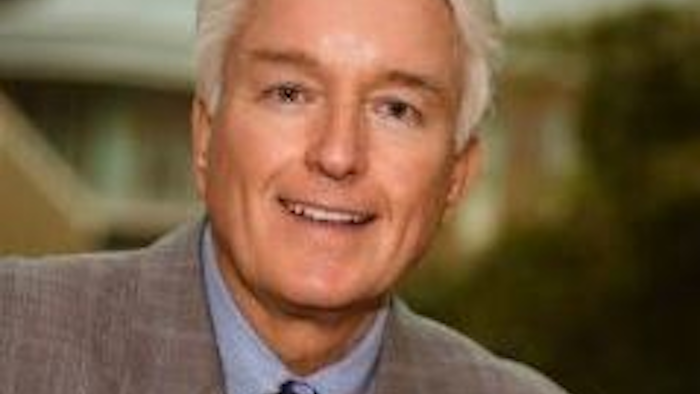 Industrial Supply Association (ISA) Board Chairman Tommy Thompson announced today that Jeffrey R. Hughes of Winter Spring, Fla., has agreed to serve as President & CEO. The announcement was made at ISA's Fall Board Meeting and was the result of an extensive search process.
Hughes joined ISA effective Oct. 12, 2014. "We're very excited to welcome Jeff as ISA's new President & CEO," Thompson said. "Jeff brings a distinguished association, training, and business career background to ISA and he has a great track record in leading organizations to growth. He is a perfect fit to take our association to the next level as he has done with GAMA International, an organization similar to ISA."
As President & CEO, Hughes will serve as primary executive support and liaison to ISA Officers, and Board of Directors. He will represent ISA in external relations, including key industry coalitions and media, among other duties.
Hughes was CEO of GAMA International, an organization dedicated to supporting the professional development of field leaders in the insurance and financial services industry. Among accomplishments, he catalyzed a 76% membership increase, improved member retention beyond industry standards and tripled the organization's surplus.
In addition, Hughes brings corporate experiences with AXA Equitable, AIG and Metropolitan Life to his work on behalf of the ISA's member companies.
Educated in select Graduate Studies in Hospitality Management at Cornell University, Hughes earned his Bachelor of Science in Management at Syracuse University.  Married to Cindy, the Hughes' have two daughters, Meagan and Lindsay; a son in law, Chuck; and three grandsons, Preston (9), Mason (4) and Carter (1).
"I'm very excited to work with ISA's volunteer leaders, current staff and our management company partners at Fernley & Fernley to lead the organization into the future," Hughes said. "The officers and directors are very accomplished professionals in the channel. ISA is poised to lead the industry through the challenges facing industrial distribution in today's economic environment; and, I'm grateful to the search committee, as well as all the individuals who guided ISA in this process, for giving me the opportunity to be a part of ISA's future," he added.
"The search committee did a great job to ensure ISA is in good hands," said Thompson. "I appreciate the time, energy and enthusiasm they contributed to the process.  I also want to thank our search firm, Tryon & Heideman, and our Interim Executive Vice President Ken Hutton, who returned to ISA to help our team execute a successful 2014 ISA Convention and to lead the transition to Jeff. I know my ISA colleagues join me in thanking Ken for all he's done and in wishing Ken every success."