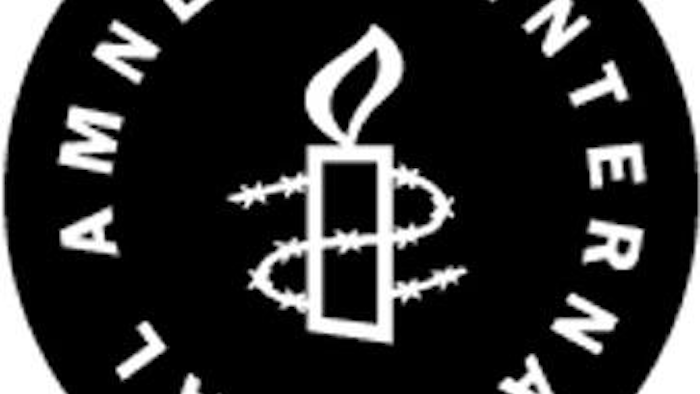 The European Union is failing to stifle a deadly trade in conflict minerals, a coalition of rights groups including Global Witness and Amnesty International warned today, ahead of weak draft legislation being discussed in the European Parliament.

A new analysis by Global Witness shows that companies are bringing billions of euros worth of minerals into Europe without having to disclose if their purchases finance armed groups or human rights violations in countries ravaged by conflict.

"At the moment we have no way of knowing what European companies are doing to avoid funding conflict or human rights abuses," said Michael Gibb of Global Witness.

"The European commission has proposed legislation it claims will tackle the problem, but the draft law only goes so far as to suggest companies voluntarily check and declare the source of their minerals. Studies show companies simply don't check their supply chains, unless they are required to. Putting it starkly, this legislation will not meaningfully reduce the trade in conflict minerals."

The analysis reveals the extent of the EU's role in the trade of minerals, which if sourced without proper checks from conflict-affected and high-risk areas, can be used to pay for armed groups and security forces who inflict insufferable violence on local communities.

The minerals can end up in products such as mobile phones, laptops, cars, or light bulbs. In the Democratic Republic of Congo, Colombia and Central African Republic, the trade has fuelled deadly conflicts that have displaced over 9.4 million people and led to egregious human rights abuses.  In Colombia, the mining companies themselves have been associated with human rights violations.

The EU accounted for almost a quarter (€28.5 billion) of the global trade in tin, tungsten, tantalum, and gold ores and metals last year, according to the new research. In the same year, 240 million mobile phones and over 100 million laptops were imported into the EU, all of which also contain these minerals. Currently, companies are not required to ensure that the proceeds from this trade do not end up in the wrong hands.

Huge volumes of products are brought unchecked into countries like Germany, the UK, and France. Germany is the largest importer of mobile phones and laptops in the EU, bringing in around 9.6 million laptops and 28.6 million mobile phones in 2013, worth €18.2 billion. The UK is the second largest importer of mobile phones and laptops, the Netherlands is third, and France is fourth.

"There's good reason to believe European companies are profiting from mineral trades that are filling the pockets of abusive armed groups in resource-rich countries like Congo and Colombia," said Audrey Gaughran, Amnesty International's Director for Global Issues.

"The EU needs to come up with a meaningful law that effectively tackles the link between European trade and violent human rights abuses overseas."

The U.S. and a dozen central African countries have measures in place requiring companies to investigate their mineral supply chains, but the EU has none. As the global demand for natural resources increases, the EU is at risk of becoming a major conflict minerals trading hub.

The new analysis is revealed as the NGO coalition publicly calls on MEPs and EU Member States to overhaul the proposed law and create something that will give consumers confidence that their purchases do not contribute to harm overseas. Supporters such as Blood Diamond director, Ed Zwick, have backed the campaign.

Specifically, the coalition is calling for:
The voluntary proposal to be replaced by binding requirements, compelling European companies to source minerals responsibly.
The proposal to cover more companies. The current scheme targets only a paltry 0.05% of Europe-based companies involved in the trade. It doesn't currently cover companies that import consumer goods, such as laptops, mobile phones, and cars, which contain the minerals in question.
The proposal to include other natural resources at risk of funding armed groups or abusive security forces or linked to serious human rights abuses, such as diamonds, coal, and chromite.
MEPs and Member States have a responsibility to ensure that companies in Europe do not profit at the expense of local communities in producing countries. They should give consumers that assurance through robust, meaningful legislation. The introduction of new legislation could be a landmark opportunity to get this right.

"With lives at stake, this law can't afford to be short-sighted in scope," said Audrey Gaughran.

"European lawmakers must put mandatory obligations for companies to source responsibly at the heart of this bill, then expand the law's scope to cover more companies and natural resources. We say to them - put the brakes on this deadly trade or have blood on your conscience."