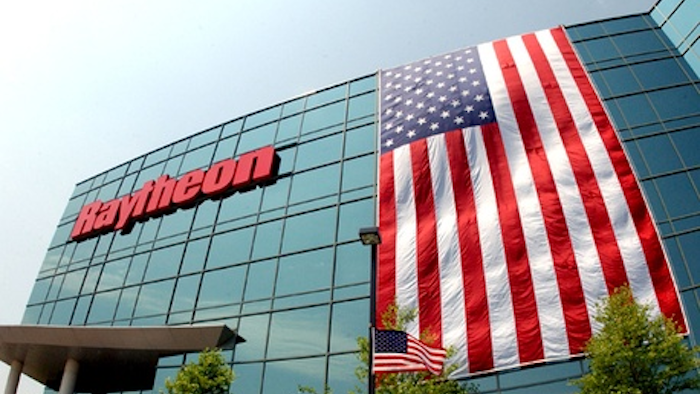 The U.S. Department of Defense (DoD) awarded several work contracts Wednesday, highlighted by a $26.9 million deal with Raytheon.
The contract tasks the company with updating and configuring "Block 0 Long Range Advanced Scout Surveillance System (LRAS3) sight sensors to the Block 1 Netted LRAS3 sight sensor, configuration of up to 100 LRAS3 units."
Raytheon was the only group to submit an online bid for the cost-plus-fixed-fee, indefinite delivery/indefinite-quantity Army contract.
The location of the labor as well as the funding will be determined with each order. The project is expected to be finished by May 4, 2017.
Huntsville, Alabama-based small business QuantiTech received a $9.99 million contract which tasks the company with obtaining systems engineering, test and evaluation, and computer resources which will back the "Counter-Rocket, Artillery, Mortar Program Directorate (C-RAM) in Iraq and Afghanistan with capability integration with the Air and Missile Defense Planning and Control System."
Quantitech was the only company to submit an online bid for the firm-fixed-price Army contract.
Labor will be conducted in Huntsville and is expected to be finished by May 5, 2016.
The DoD awarded Bell Helicopter Textron Incorporated with a $16.9 million Navy contract to provide engineering and technical field services to the H-1 aircraft airframes, avionics, electrical power plant systems and associated equipment in support of the Naval Air Technical Data and Engineering Service Command" in San Diego.
The company will give on and off-site proficiency training, technical guidance, and advice for intricate technical issues.
More than $1.5 million in fiscal 2015 operation and maintenance funds will be assigned at the time of the award. All of those funds will expire at the end of the 2015 fiscal year.
The indefinite-delivery/indefinite-quantity contract will put Bell Helicopter Textron to work in Camp Pendleton, Calif. (27 percent); McGuire Air Force Base, N.J. (18 percent); Cherry Point, N.C. (18 percent); Kaneohe, Hawaii (10 percent); New Orleans (9 percent); New River, N.C. (9 percent); and Warner Robins Air Force Base, Atlanta (9 percent.) The labor is expected to be finished by April 2020.
United Technologies Corp., Pratt & Whitney, Military Engines will be awarded a $7.6 million modification to an advanced acquisition contract for long-lead items for low-rate initial production (LRIP) Lot X. 
The items include "group hardware supporting the LRIP Lot X delivery of conventional take off and landing (CTOL) propulsion systems for the Air Force, group hardware supporting the LRIP Lot X delivery of CTOL, carrier variant propulsion systems for the Navy/Marine Corps, and group hardware supporting the LRIP Lot X delivery of short take-off and vertical landing propulsion systems for the Marine Corps."
The fixed-price-intentive firm target modification combines purchases for the Navy ($7.4 million), and the Air Force ($198,688.)
Labor will be performed in East Hartford, Conn. (67 percent); Indianapolis (26.5 percent); and Bristol, United Kingdom (6.5 percent). The work is expected to be finished by February 2017.