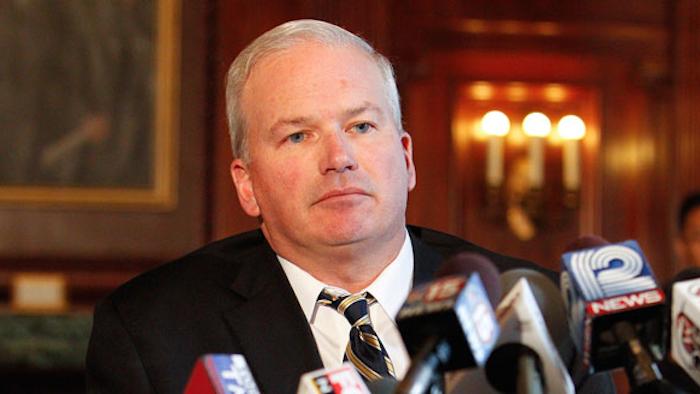 The Wisconsin Legislature is planning to vote on a bill that would make it the country's 25th "right-to-work" state.

Senate Majority Leader Scott Fitzgerald had previously said lawmakers would take up right-to-work -- which prohibits requiring employees to join a union -- early in the current session after Republicans expanded their majorities in both the state Assembly and Senate last fall.

Fitzgerald said lawmakers would introduce the bill Friday, with votes planned by the full Assembly and Senate next week. Republican Gov. Scott Walker, who's considering a presidential bid, has said right-to-work would distract from other legislative priorities, though his office said he would sign the forthcoming bill.

"I think we can do this next week without it getting really ugly," Fitzgerald told WTMJ Radio on Friday. "We'll see next week whether the Capitol blows up. I don't know."

Wisconsin's Capitol was the scene of massive protests in 2011, when the governor and GOP lawmakers pushed through a measure that essentially ended collective bargaining for public employees.

Democrats, who largely argue right-to-work policies curb wages, alleged the issue would instead distract from the state's two-year spending plan recently unveiled by the Walker administration.

"What's the emergency?" asked Assembly Minority Leader Peter Barca, a Democrat from Kenosha.

Two nearby Midwestern states -- Michigan and Indiana -- in 2012 were the most recent to enact right-to-work legislation, amid protests in both states. The change has had a mixed impact on union membership, with Michigan membership declining in 2014 as Indiana's increased.

Analysts attributed the discrepancy to an improved economy in Indiana and a number of large public projects in the Hoosier State, while noting Michigan had also seen union declines in recent years due to the troubles facing the auto industry. Over the long haul, observers say, right-to-work policies have led to some of the lowest unionization rates in the nation across the American South.

In addition to Wisconsin, rumblings of possible right-to-work efforts have surfaced in Maine, Missouri, New Mexico and West Virginia.
ENTRIES OPEN: Establish your company as a technology leader. For 50 years, the R&D 100 Awards, widely recognized as the "Oscars of Invention," have showcased products of technological significance. Learn more.